Node Weekly
Feed since 17 Mar 2019
News articles, tutorials and code examples around the Node.js runtime environment. See: http://nodeweekly.com/
To subscribe to and get updates from Node Weekly in your feed stream, sign up, or see the rest of our feeds.
Tensei: A Node.js Headless CMS with GraphQL and REST APIs — Data is managed via the...
▶  Finding a Lost Song with Node and Async Iterators — Luciano got a song in his...
▶  How to Build and Sell Your Own Node-Based Web API — Popular JavaScript screencaster Ania Kubów...
Understanding and Implementing OAuth2 in Node — OAuth2 is everywhere. From "Login With Facebook" buttons to...
How to 'Cancel' an HTTP Request — The so-called Abort API allows you to cancel asynchronous...
Node v17 (Current) Released — Being sixteen flew by in a flash for me at least,...
vdx: An Intuitive CLI for Processing Video, Powered by FFmpeg — Lets you perform a number...
JavaScript Obfuscator: A Way to Scramble Your JS Code — Transforms your code into a functionally...
Take Domain Management with Node.js to the Next Level 👀 Special Offer
Gramma: A Command-Line Grammar Checker — A CLI tool (though there is a JS API) written...
Blitz.js: Rails-Like Framework for Monolithic, Full-Stack React Apps — A 'batteries included' framework built on Next.js...
An Engineering Leader's Guide to OpenTelemetry
How to Dockerize an Existing Node App — Sticks very much to a basic, demo example.
Build Video for Your Node App That Just Works
The GitHub Advisory Database Now Powers npm audit — npm audit is a command you can...
Node 16.11.1, 14.18.1, and 12.22.7 Released — Billed as the 'October 2021 Security Releases', v16.11.1 (Current),...
All-In-One APM for Node.js Applications — AppSignal doesn't just offer Node.js performance monitoring and error tracking....
npm 8.0 Released (But It's Not a Huge Deal) — The npm CLI has been upgraded...
Retiring the Node.js Community Committee — The Node.js Community Committee's initiatives are being moved to the...
Building a Static-First MadLib Generator with Portable Text and Netlify On-Demand Builder Functions — On-demand builders...
Objection.js: An SQL-Friendly ORM for Node — Built on top of Knex and supporting SQLite, Postgres,...
Is Deno Still a Thing? A Look at the Status of the 'Node Killer' — Not...
Marble.js 4.0: Functional Reactive HTTP Middleware Framework — Based on TypeScript and RxJS.
Node SDK for Transactional Email Enhancement API. Try Out for Free
kill-port: Kill the Process Running on a Given Port — For example, you could use npx...
Writing Clean JavaScript Tests with the BASIC Principles — An introduction to applying several key principles...
Eleventy 1.0 Beta 1 Released — Eleventy (a.k.a. 11ty) is a very popular Node powered static...
Security-As-Code for Developers — Automate and embed cloud security throughout the entire development lifecycle with Bridgecrew's...
Web Streams Everywhere (and Fetch for Node.js) — A look at how most JavaScript platforms (including...
❓  Ask HN: Why is Node.js 'Hated' So Much? — Ouch! Is it? Nonetheless, this question...
Sending iOS Push Notifications via APNs — Need to iOS push notifications through APNs? Here's a...
Get Started with JavaScript and InfluxDB 2.0
Guidelines for Choosing a Node.js Framework — Hapi? Koa? Express? Slow down. Unlike a lot of...
dprint-node: Node API for the dprint TypeScript and JavaScript Code Formatter
Send Logs from Your Node.js Apps to LogDNA and We'll Do the Rest
DOCX 7.1: A Declarative API to Generate .docx Files — .docx files are perhaps more commonly...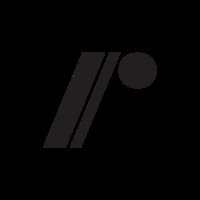 Restify 8.6.0: A Framework for Building REST APIs — At 11 years old, Restify isn't getting...
Threads.js 1.7: Web Workers Meet Worker Threads — A library that provides an abstraction over both...
NVM for Windows 1.1.8: Node Version Utility for Windows — Node 16.9 introduced corepack, a built-in...
Passport 0.5: Simple, Unobtrusive Authentication for Node — A very long standing project in the Node...
Power Up Your JavaScript with Functional Programming — Learn core functional JS programming techniques by coding...
Node v14.18.0 (LTS) Released — Note that this is the v14 LTS release, so it's more...
Node.js Garbage Collection Explained — Learn how garbage collection and memory management works in practice with...
i18n-tools: CLI to Make Common Operations Around i18n Files Simpler — Convert i18n JSON files to...
nbb: Adhoc ClojureScript Scripting on Node.js — If you want to write ClojureScript and run it...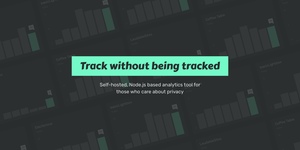 Ackee: A Self-Hosted, Node-Based Web Analytics Tool — If you want to self host your own...
Announcing JavaScript Security Sessions at SnykCon | Register for Free
Node v16.10.0 (Current) Released — No big changes, but lots of smaller things, like npm and...
Electron 15.0.0 Released — Following on rather quickly from v14, Electron is now on a new...