Node Weekly
Feed since 17 Mar 2019
News articles, tutorials and code examples around the Node.js runtime environment. See: http://nodeweekly.com/
To subscribe to and get updates from Node Weekly in your feed stream, sign up, or see the rest of our feeds.
QuickReader: A High Performance Stream Reader for Browser and Node — The idea is you define the...
node-mbus: Node Bindings to libmbus — A curious use case here. libmbus is used to communicate...
Serverless-Express 4.9: Run Existing Frameworks on AWS Lambda or Azure Functions — The idea is that...
Prisma 4.0 Released: The Next Gen ORM — No official blog post yet but plenty to...
Highlights from OpenJS World 2022 — OpenJS World took place a few weeks ago in Austin,...
Should Node.js Directly Support Web Workers? — Web Workers provide a way for JavaScript in the...
Working with the File System from Node.js — Dr. Axel seems to be on a bit...
SQSLite: A Lightweight Module for Integration Testing AWS SQS — Jenny gave a talk at OpenJS...
DeploySentinel: A New Tool for Debugging Flaky Cypress Tests — It's new and behind an email...
Alternatives to Installing npm Packages Globally — A topic that often trips folks up, also covered by...
Middy 3.1: Node Middleware Engine for AWS Lambda — A popular way to simplify your code...
grammY: An Up-to-Date Telegram Bot Framework — Allegedly "makes creating Telegram bots so simple you already...
public-ip 6.0: Quickly Get Your Public IP Address — Works in both Node and browser and...
node-website-scraper: Download A Site to a Local Directory — Imagine the functionality of wget --mirror but...
Moon: A New Build System for the JavaScript Ecosystem — Built in Rust for performance, Moon...
Tinypool: An Even Smaller Node.js Worker Pool Library — A fork of the powerful Piscina that...
Integrate eSignatures in Your App in Less Than a Week — Enable document signing from anywhere...
js-fire 1.0: Generate CLIs from JavaScript Objects — Google's Python Fire is a Google tool for...
Microvium: A Tiny JavaScript Engine for Microcontrollers — How tiny? Try 8.5 kilobytes tiny and using...
Puppeteer 15.0: Control Headless Chrome from Node — Playwright has taken a lot of the browser...
Using Web Streams in Node.js — Streams provide a handy abstraction for cleanly working with streaming...
ow 1.0: Function Argument Validation for Humans — A fluent API to define constraints for function...
zx v7.0: Better Script Writing with Node.js — No, not movie scripts, but shell scripts and...
Node.js 16 to Meet an Early Demise (in 2023) — The Node.js team is bringing forward...
New Fullstack TypeScript Course — Build a full-stack app that generates TypeScript code from data layer...
Scaling GraphQL with Redis Consumer Groups — A useful look at some of the architecture of...
How to Scrape eBay Organic Results with Node — eBay probably won't like it, but it...
Strapi v4.2: The Open-Source Node.js Headless CMS — Strapi has commercially moved somewhat beyond being merely...
Mercurius 10.0: Implement GraphQL Servers and Gateways with Fastify — Maybe it's just a side effect...
cat-names 3.1: Get Popular Cat Names — Do you need access to random cat names in...
Node File Trace: A Node.js Dependency Tracing Utility — This less controversial type of NFT (😏)...
Fastify 4.0 Released — The first major release of a popular, high performance Node.js Web framework...
Soap 0.44.0: A SOAP Client and Server for Node — This module lets you connect to...
The Official Node.js MongoDB Driver v4.7.0 — Quite a lot in this release including support for...
is-online 10.0: Check if The Internet Connection Is Up — Works in both Node.js and the...
Nano ID 4.0: A Unique String ID Generator — Tiny (130 bytes), secure, and URL-friendly. 4.0...
aws-lambda-fastify 3.0: Serve Fastify-Powered Apps on AWS Lambda — If Fastify is your Node web framework...
node-microtime: Get The Current Time in Microseconds — Milliseconds not good enough for you? Microtime goes...
qnm: CLI Utility for Looking at node_modules Directories — The goal is to make it easier...
Scale Postgres and MySQL Globally in Minutes
WebContainers Now Supported in Firefox on Desktop and Android — WebContainers is a 'full stack' Node.js environment...
Creating a GraphQL Server in Node.js — A walkthrough, along with downloadable code, of creating a...
The Case for Prisma in the 'Jamstack' — Prisma is a an ORM built for JavaScript...
npm Security Update: What GitHub Learnt About April's Attack — Back in April, GitHub reported that...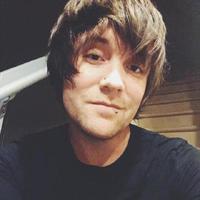 Commander 9.3: Node Command-Line Interfaces Made Easy — The long standing 'batteries included' system for building...
Jest Image Snapshot: A Jest Matcher for Image Comparisons — Say hello to visual regression testing...
Using N|Solid Runtime from npm — N|Solid Runtime is a special Node.js distribution that includes N|Solid's...
How We Converted Our Node.js Library to Deno (using Deno) — "We landed on a "runtime...
Top 500 npm Package Maintainers Now Require 2FA — In response to numerous security issues with...