Node Weekly
Feed since 17 Mar 2019
News articles, tutorials and code examples around the Node.js runtime environment. See: http://nodeweekly.com/
To subscribe to and get updates from Node Weekly in your feed stream, sign up, or see the rest of our feeds.
Dependency Managers Don't Manage Your Dependencies — Christoph Nakazawa has kicked off a new series on...
Sindre Tears Off the CommonJS Bandaid, Moves Exclusively to ES Modules — A common theme in the...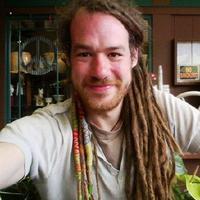 MapSCII: A Text-Based World Map Renderer for the Console — Imagine Google Maps but in the...
How to Scale Prometheus (Hint: It's Not Prometheus)
Avoiding the Pitfalls of Iteration-Based Development — Explained in 5 pull requests, see how Sourcegraph engineers...
Build a SaaS Platform with Stripe — A set of tutorials that brings together a variety...
Node 16.1 (Current) Released — A relatively minor (in the literal, as well as semver, sense)...
Document Database. SQL Queries. In-Memory Speed — The No. 1 reason developers choose Couchbase? You can...
How to Use ECMAScript Modules in Node — Even the Node docs note that ES modules...
▶  What's Next? The Future of Node.js — A 27-minute session by Red Hat and IBM's Joe...
Do You Use Node for Scripting Instead of bash? — A discussion over on the Lobsters...
tinyhttp 1.3: A Tiny Web Framework as a Replacement for Express — A modern 'zero legacy'...
My Favorite Microservice Design Patterns for Node — "After working for a while with Node.js I've...
How to Find Unused npm Dependencies — npx depcheck will do the trick and Josh demonstrates...
▶  Building a Realtime Chat App with React, Node.js, and Socket.io — The end result looks a...
snakecase-keys: Convert an Object's Keys to snake_case — Going from keys likeThis to like_this.
functions-differ: Deploy Only the Firebase Functions That Changed — Selectively deploy only the Firebase Functions that...
Observability Won't Replace Monitoring (Because It Shouldn't)
A Node Wrapper for the Tesseract OCR API — Tesseract is a mature OCR project that's...
Foal: A TypeScript-Based All-Inclusive Web Framework for Node — The idea here is 'batteries included' with...
▶  You Need To See These ES12 (ECMAScript 2021) Features — It's not too many months away now.....
terminal-link 3.0: Create Clickable Links in the Terminal — Terminal support varies but includes iTerm2, GNOME...
Node.js 16 Available Now — It's always nice to see Node step another version number ahead...
Nail the Fundamentals of Web Performance — Join Todd Gardner for an in-depth course on all...
Prisma ORM Toolkit Now 'Ready For Production' — Prisma is already a pretty popular ORM approach...
Web Performance Recipes with Puppeteer — A highly useful, no-nonsense set of examples of using Puppeteer...
Three Services Where You Can Deploy a Node App for Free — Qovery, Vercel, and Heroku...
Break Away From the App Dev Status Quo with AWS & OutSystems
How to Convert HTML to an Image with Puppeteer from Node — Could be useful for...
Mongoose Internals: Schemas, Schema Options, and Models — The undisputed expert of all things Mongoose (the...
Work with GitHub Actions in Your Terminal with GitHub CLI — As of 1.9.0, GitHub Actions...
Volta 1.0.4: The JavaScript Tool Installer and Launcher — 1.0.4 will automatically fetch the native Apple...
Book a Demo. Ship Fast. Rest Easy. LaunchDarkly — Testing in production is scary until it's...
dbgr: A New Lightweight 'Debugger' for Node — A very new project that's aiming for simplicity...
Pure C++ Node.js Bindings for RocksDB 5.0 — RocksDB is a popular persistent key value store...
Photo by Solen FeyissaAll supported versions of Node.js support ESModules now. Here's how to get started...
Learn how to scrape the web with Playwright. We will see the different ways to scrape...
GitHub actions is a feature which allows developers to construct workflows that run in response to...
In this article, we'll be building a video streaming app using Nuxt.js and Node.js. Specifically, we'll...