Bartosz Milewski's 'Category Theory for Programmers' unofficial PDF and LaTeX source
Over 100 JavaScript Algorithms and Data Structures Demonstrated — Examples of many common algorithms (e.g. bit...
Fx: A Command-Line JSON Processing Tool — If you've got some files full of JSON that...
DockerSlim: A Tool to Slim Down Docker Containers — A tool that aims to 'throw away...
Amazon EKS on AWS Fargate Now Generally Available — You can now use Amazon Elastic Kubernetes...
ably.io
Realtime ≠ Request-Response: So, Why's Google Polling Like It's the 90s?
openlayers.org
OpenLayers: High Performance Frontend Mapping Library — A system for putting dynamic maps onto your pages...
conroy.org
Introducing sqlc: Compile SQL Queries to Type-Safe Go — sqlc generates readable, idiomatic Go from SQL...
utoronto.ca
The Go Runtime Scheduler's Clever Way of Dealing with System Calls — When scheduling goroutines onto...
evanjones.ca
Why Databases Use Ordered Indexes But 'Programming' Uses Hash Tables — "I'll briefly explain the high...
greenhouse.io
Software Engineers, Frontend at Fictiv (San Francisco) — We bring a user friendly experience to manufacturing,...
A curated list of awesome Machine Learning frameworks, libraries and software.
The Quebec-born music director Yannick Nézet-Séguin has soared to the peak of his profession thanks to...
erthalion.info
Postgres at a Low Level: Stay Curious — A meaty post that's a sort of grab-bag...
cynthia.re
The Nintendo Switch 'Switch' — More a bridge than a 'switch' but a pretty neat project nonetheless.
Amazon Launches a Managed Apache Cassandra Service (MCS) — Cassandra is a powerful system for working...
pitchfork.com
A send-up of the British Conservative Party just in time for the general election
Every day, members of the Cloud Appreciation Society post photos of the sky from around the...
Monads Aren't as Hard as You Think Monads explained with Python code examples. YING WANG
An Epic Collection of Ruby One Liners — This was a popular item last year, but...
rack-mini-profiler: Profiler for Your Rack Apps in Dev or Production
The Treasury Department said the collector used art to hide assets and a gallery business to...
Foreign meddling was once the most feared source of online deception before critical elections. Now, some...
The year in pictures. This is what racism sounds like in banking. Gretchen Carlson wants her...
learnk8s.io
A visual guide on troubleshooting Kubernetes deployments
A traffic simulation game exploring how small changes to roads affect cyclists, transit users, pedestrians, and...
Few expect the negotiations on the country's future trade and security relationship with the bloc to...

linecorp.com
Building Large Kubernetes Clusters
Liu Jingyao, a college student, describes what it's like to be slut-shamed by 800 million people.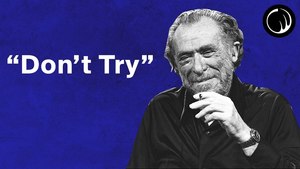 openculture.com
If Charles Bukowski were alive today, what would you ask him? Best to avoid the standard...

danishpraka.sh
Using Makefile(s) with Go — We've seen a few articles around using make, but this one...
AWS Fargate Spot: Serverless Containers.. When They're Cheap To Run — Fargate lets you run containers...
Bill Kennedy's Go Reading List — Whenever esteemed Go trainer Bill Kennedy comes across a significant...

thecloud.christmas
Serverless Containers with Google Cloud Run — If you're sick of hearing about AWS Fargate by...
mongodb.com
Field Level Encryption Now Generally Available in MongoDB — MongoDB 4.2 introduces the ability to selectively...
Preact 10.1: A Fast 3kB React Alternative with the Same API — Preact is an interesting...

t.co
20 Ways to Become a Better Node Developer in 2020 — We're rapidly coming up on...
lihautan.com
Creating a JSON Parser with JavaScript — Sure, you could just use JSON.parse but where's the...
visualstudio.com
Visual Studio Code November 2019 Released — VS Code is perhaps the most popular editor in...
simpleparallax.com
simpleParallax: A Simple Way to Create Parallax Effects — A straightforward library to add parallax-style animations...