JavaScript Weekly
Feed since 17 Mar 2019
This feed appeals to developers with an interest in JavaScript and related technologies, such as Angular, React, and Node.js. It covers industry news, tutorials, demos and articles. See: http://javascriptweekly.com
To subscribe to and get updates from JavaScript Weekly in your feed stream, sign up, or see the rest of our feeds.
JSON Blob: Create, Edit, View, Format, and Share JSON Online — A handy tool in its own...
Quickly See Logs in LogDNA — The Node.js library lets you send logs from your Node.js...
Global vs. Local Styling in Next.js — Approaching the topic of structuring CSS nicely within Next-powered apps.
On WebView2 and Electron — An explanation of the difference between WebView2, a Microsoft Edge-based control...
NFC Comes to the Web — NFC functionality is now widely available on the hardware side,...
How To Build an E-Commerce Site with Angular 11 & Commerce Layer — Commerce Layer is...
How Do Chrome Extensions Impact Browser Performance? — This report investigates how 1000 of the most...
JavaScript's 'Forgotten' Keyword: with — I'm linking to this because it's an interesting appendage from JavaScript's...
Gatsby Serverless Functions and the International Space Station — Many eyes have been set on reaching...
Sift: MongoDB Style Queries for JavaScript Objects — I can't quite put my finger on the...
Tried. Tested. Trusted. Studio 3T - Power Tools for MongoDB — Intuitive IntelliShell. Generate JavaScript from queries....
Svelte Storm: An Interesting Open Source Svelte IDE — It has a built in state manager...
Using console.log() Debugging in Visual Studio Code — Using the JavaScript debugger in VS Code you...
Node v16.6.0 (Current) Released — The latest Node release brings V8 9.2 to the party which...
Learn the Fundamentals of Redux — Add scalable, production-ready state management into your React app and...
Yarn 3.0: What's New in the Alternative JavaScript Dependency Manager — Yarn was born at Facebook in...
🥁  Drum Synthesis in JavaScript — The creator of Elementary, a system for building audio apps...
React-Tracking 9.0: Declarative Tracking for React Apps — I'm a big fan of their crosswords, but...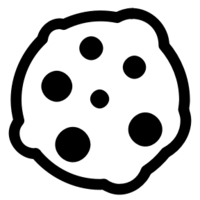 JavaScript Cookie 3.0: A Simple API for Handling Browser Cookies — Browsers already offer an API for...
Dinero.js: A Library for Working with Monetary Values — Express monetary values and perform mutations, conversions,...
JetBrains' 2021 Developer Ecosystem Survey Results — Over 30,000 developers took the State of Developer Ecosystem...
Easier Browser Debugging with Developer Tools Integration in VS Code — If you're a VS Code user,...
Locate and Resolve JavaScript Errors Instantly with Datadog — Troubleshoot user-facing incidents and resolve frontend JavaScript...
Plate 1.0: A Plugin Framework for Building Rich Text Editors with Slate — Slate is a...
Node-RED 2.0 Released — Node-RED is a now very mature 'low-code' Node.js-based programming environment, particularly aimed...
Simple Monorepos via npm Workspaces and TypeScript Project References — How to set up a simple...
▶  Code Zelda in JavaScript with Kaboom.js — Ania is back with another fun walkthrough. For your...
Trackball Rotation using Quaternions — How can you implement a 3D 'trackball' that you can control...
then(f,f) vs then(f).catch(f) — A quick look at the difference between two approaches with promises.
Building a 'Typewriter Animation' That Handles Anything You Throw at It — A thorough dig into...
[Free Workshop] Building an IoT application with InfluxDB — Learn how to develop a JavaScript-enabled time-series-based...
Abracadabra: JS and TS Refactoring Tool for VS Code — While VS Code supports some refactoring...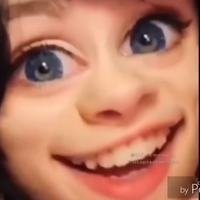 Color: A Color Conversion and Manipulation Library — Immutable color conversion and manipulation with support for...
Tangram: An Automated Machine Learning Framework — It's not solely for Ruby – indeed, it's written...
Bulletproof React: An Architecture for React Apps — Using a group chat app as the case...
FZF for JavaScript: Fuzzy Finding for the Browser — fzf is a tool written in Go...
V8 v9.2 and the at Function — Every step forward the popular V8 JavaScript engine takes...
LiveKit: A Go-Powered Server for Real Time Audio and Video — An open source infrastructure project...
Monitor Lighthouse Scores and Core Web Vitals — DebugBear continuously monitors site speed and provides front-end...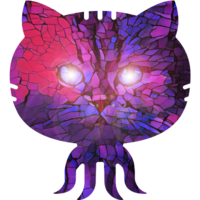 mem 9.0: Simple Memoization Library — Memoization is an optimization technique used to speed up consecutive...
FracturedJson: A Browser-Based JSON Formatter — Produces "human-readable but fairly compact output." I like this. It's...
How Debugging is Changing: Cut Debugging Time with New Approaches to Tracking/Dealing with Errors
How To Migrate from jQuery to Next.js — The title put a confused expression on my...
The Ultimate Guide to Browser-Side Storage — Does a pretty good job of covering all the...
▶  Information Foraging: Tricks Great Developers Use to Find Solutions — Professor Austin Henley explains the tactics veteran...
How to Convert Arrays to Human-Readable Lists — A pretty quick tip here, leaning on Intl.ListFormat...
Deno 1.12 Released — The 'server side JavaScript runtime that isn't Node' takes some more steps...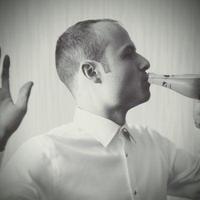 HTM 3.1.0: A JSX Alternative using Standard Tagged Templates — This clever library has been around...
The Road to Ember 4.0 — The Ember.js framework is ten years old this year and...