Hackernews
Feed since 17 Jul 2018
To subscribe to and get updates from Hackernews in your feed stream, sign up, or see the rest of our feeds.
Security personnel keep watch outside the Wuhan Institute of Virology during a visit by the World...
Fedora 34 features the brand new i3 Spin created by the Fedora i3 S.I.G. This new...
Tom Warren, writing for The Verge last week: Microsoft is shaking up the world of PC...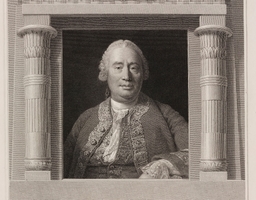 How did one of the greatest philosophers who ever lived get so much wrong? David Hume...
A hooded man holds a laptop computer as cyber code is projected on him in this...
For the second time in three months, a prominent researcher on ethics in artificial intelligence says...
As the Epic court case goes on, we have been learning more details about internal discussions...
Here's how I built the first ultrasonic 3d scanner in the world that works in the...
For Tromelin Island in the Caroline Islands of the Pacific, see Fais Island. Coordinates: 15°53′32″S 54°31′29″E...
On user experience vs. user exploitation Spring 2021 With Wikipedia turning 20 years old, I started...
I was in a similar position to you a few years ago.My recommendation is to first...
Next time you make a salad, you might want to consider adding mushrooms to it. That's...
Credit: Andrij Borys Associates, Shutterstock Forty years ago, the word "hacker" was little known. Its march...
Continue reading the main storyMay 8, 2021, 2:30 p.m. ETTanitoluwa Adewumi two years ago.Credit...Christopher Lee for...
I am Ryan Jerue, a Software Engineer working remotely at Reify Health in Charleston, South Carolina....
Let's start from the beginning — what is an application?An application is, simply, a computer program...
In December 2019, Utah startup Latitude launched a pioneering online game called AI Dungeon that demonstrated...
(CNN)Not sure what to eat? Why not choose foods that are good for your brain?Meals inspired...
It's not often that events in our sphere of technology hackers have ramifications for an entire...
Great thought and effort go into creating restaurant menus – and there are some very powerful...
In September 2015, Apple managers had a dilemma on their hands: should, or should they not,...