Postgres Weekly
Feed since 17 Mar 2019
This feed publishes the latest news and updates on one of the most popular open-source relational database systems in the world. See: http://postgresweekly.com/
To subscribe to and get updates from Postgres Weekly in your feed stream, sign up, or see the rest of our feeds.
sqlc 1.8: Generate Type Safe Go(lang) from SQL — You write SQL queries, run sqlc to...
Datanymizer: A Database Anonymizer with Flexible Rules — Written in Rust, this tool offers in-flight template-driven...
usql 0.9: A Universal CLI for Databases — A CLI tool (written in Go) for working...
Finding the Root Cause of Slow Postgres Queries Using EXPLAIN — An in-depth guide on how...
TLS: Demystifying Communication Encryption in Postgres — TLS (Transport Layer Security) is a widely used technology...
JSONB Multi-Column Type Casting — I've been doing a lot of work with JSONB columns lately...
An Interview with Dave Page — The latest in the PostgreSQL Person of the Week series...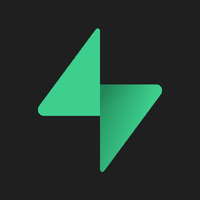 Supabase: Listen to Database Changes in Real Time via WebSockets — We first mentioned this project...
Creating Test Data with SQL, PL/pgSQL, and Python — Greg posits that creating test data on...
Understanding Deadlocks — One of the more straightforward demonstrations of what a deadlock actually is. Essentially...
pgvector: A Vector Similarity Search Extension for Postgres — Supports L2 distance, inner product, and cosine distance.
On Database Software Bundles — No strong point here but Bruce ponders on how commercial database...
[Guide] The Truth About Developer Productivity Metrics — What you need to know to avoid weaponizing...
The Internals of Hash Indexes — B-trees are the most popular type of index in Postgres...
A CHAR(1) to Boolean Transformation While Migrating to Postgres — Did you know Oracle Database doesn't...
Getting Started with Set Operations — For example, UNION for bringing result sets together and INTERSECT...
Can You Get a Value From a Dynamic Column in pl/PgSQL Triggers? — There's a workaround...
When to Use NUMERIC/DECIMAL vs. Other Numeric Types — For Postgres users looking for any incremental...
Cockroach University: Learn to Build Cloud-Native Apps — Cockroach University is a free online learning platform...
As part of my work on the CTO Team here at EDB, I do daily benchmarking...
Last month we released Citus 10 and we've received an overwhelming amount of positive feedback on...
This blog is about my work on the Postgres open source database, and is published on...
PostgreSQL allows end users to store BLOBs (binary large objects) in the database. Many people use...
Visualizing spatial data is an important task. In this mini-tutorial, you will learn how to quickly...
Tags: postgresql community enterprisedb edb london friends rpm redhat fedora centos Category: Interviews Interviewed by: Andreas...
This blog is about my work on the Postgres open source database, and is published on...
A hierarchical query is built upon parent-child relationship, the relationship exist in the same table or...
Some of these may surprise you, but all 13 ways will help you improve ingest (INSERT)...
PostgreSQL provides a highly sophisticated and powerful security and permission system. It allows you to define...
PostgREST PostgREST is a standalone web server that turns your PostgreSQL database directly into a RESTful...
This blog is about my work on the Postgres open source database, and is published on...
When the Discourse project started, way back in 2013, the team had to pick and choose...
There are a lot of interesting articles on how to prevent the Out of Memory Killer...
Logging is an important topic and particularly useful for troubleshooting, debugging and monitoring. Many applications have...
SQL is a very powerful tool for querying data. It allows you to write queries against...