Postgres Weekly
Feed since 17 Mar 2019
This feed publishes the latest news and updates on one of the most popular open-source relational database systems in the world. See: http://postgresweekly.com/
To subscribe to and get updates from Postgres Weekly in your feed stream, sign up, or see the rest of our feeds.
An Overview of Security Best Practices for AWS's Postgres Platforms — An AWS-oriented look at good...
A Few Lessons from Doing Advent of Code Challenges with Postgres — Advent of Code is...
How to Shape Sample Data with generate_series() and SQL — The last in a series of...
Postgres Indexes for Newbies — If you understand the differences between B-Tree, GIN, and GIST indexes,...
Que 1.0: A Ruby Job Queue That Uses Postgres's Advisory Locks — We mentioned advisory locks...
Reshape: A Zero-Downtime Schema Migration Tool for Postgres — An experimental tool written in Rust to...
How to Create an Amazon CloudWatch Dashboard to Monitor Postgres on AWS — Goes into quite...
Distributed Locking with Postgres Advisory Locks — Postgres's advisory locks feature can provide your app with...
Tips for Installing Citus and Postgres Packages — Citus is well known as an extension for...
Use Flux and PostgreSQL to Enrich Data for Real-Time Apps
Going Into 'Read Only' Mode with Postgres — If you have a need to temporarily put...
Accelerating VACUUM in Postgres — It's been a while since we had a flurry of articles...
Elevation Profiles and Flightlines with PostGIS — I'm always impressed what geographic work you can do...
Database Lab Engine: A Way to Clone Postgres Databases Quickly — Promises 'blazing fast' database cloning...
Pgweb: A Web Based Postgres Database Browser/Client — A long established client written in Go, so...
Five Easy to Miss Postgres Query Performance Bottlenecks — Postgres's query planner usually does a fantastic...
More SQL, Less Code, with PostgreSQL — There are numerous schools of thought on how much...
On Progress Bars for Postgres Queries.. Let's Dive Deeper — Last week we featured a fun...
Bi-Directional Replication using pglogical — While Postgres has native replication features now, the pglogical extension still...
Why I Enjoy PostgreSQL: An Infrastructure Engineer's Perspective — Mostly it's down to schema changes being...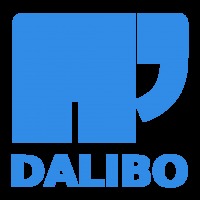 temBoard 7.9: A Postgres Remote Control/Dashboard — A Python-built Postgres Web dashboard and monitoring system. You...
Identify, Track & Fix Problematic Tests with Buildkite's Test Analytics ✅
Redix: A Fast Persistent Pure Key/Value Store — A key value store that speaks the Redis...
Setting Up a Kubernetes and Postgres Cluster from Scratch on Rocky 8 — Rocky Linux is a...
Getting a Query 'Progress Bar' in Postgres — This has one of the best opening graphics...
A Brief Summary of 2021 in the Postgres Ecosystem — Our last issue rounded up some...
🐘 The Developer Experience You Always Wanted for Postgres — Database as a service for Postgres...
Postgres in 2021: An Observer's Year In Review — Another look back at 2021 but perhaps...
PostGIS 3.2.0 Released — This release dropped just after our final regular issue last year, but...
Five Tips for a Healthier Postgres Database in the New Year — Craig Kerstiens does his...
How to Get Started with Babelfish for Aurora PostgreSQL — Amazon has been working for the...
Learn How to Write SQL Recursive CTEs in Five Steps — Franck reminds us that you...
Why Give a Conference Talk (or, Why Give a Postgres Talk) — Claire is one of...
Finding Customer Names with Interesting Unicode Characters — This post ends up with a useful SQL...
Fixing a Postgres Cluster That Has No Superuser — Normally there's an administrative 'superuser' you can...
Defining 'High Availability' in a Postgres World — What does High Availability actually mean when discussing...
2.  125 psql Tips — This was originally 100 tips when we first included it, but...
Creating Views with Postgres and TypeORM — TypeORM is a popular ORM that supports the Active...
A Look Inside Postgres's Extended Query Protocol — A technical look at an area of Postgres...
The Difference Between WHERE and HAVING in SQL — It's all about the time they come...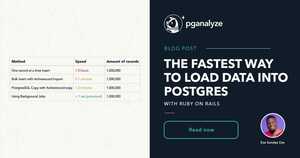 The Fastest Way to Load Data Into Postgres from Rails — A look at four approaches...
Postgres vs Python for Data Cleaning: A Guide — Before you analyze data, you might want...
Extracting and Substituting Text with Regular Expressions — Admittedly I'm a huge regex fan, but even...
The SEARCH and CYCLE Features in Postgres 14 — PG14 introduced two SQL standard features for...
Case Study: How the UK COVID-19 Dashboard Built on Postgres and Citus Works — If you like...
📅  Citus Con: An Event for Postgres in 2022 — The Microsoft Azure team is running...
pgFormatter 5.2: A Tool to Format SQL Code — You can test it out online, or...
Compressing pgdump Dumps with xz — "A not-scientific look at how to compress a set of...
Tricks for Faster Spatial Indexes with PostGIS — If you're storing information about geographical areas, there's...
Understanding GIN Indexes: The Good and the Bad — Using fancy data types, JSONB documents, and...