Better Dev Link
Feed since 23 Mar 2019
BetterDev.Link collects links around the web that aims to help you learn something new. The topics aren't tight to any specific programming languages, technologies or frameworks but attempt to include resources that might help you learn a thing or two from them. See: https://betterdev.link/
To subscribe to and get updates from Better Dev Link in your feed stream, sign up, or see the rest of our feeds.
Lessons learned in incident management The lessons Dropbox has learned in incident management. You probably won't...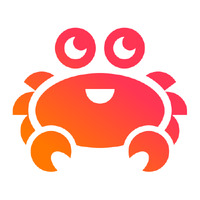 pghoard PostgreSQL backup and restore service
headlamp An easy-to-use and versatile dashboard for Kubernetes brought to you by Kinvolk.
mackup Keep your application settings in sync.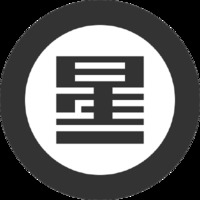 oto ♪ A low-level library to play sound on multiple platforms ♪
briefcase a tool for converting a Python project into a standalone native application. You can package...
stork 🔎 Impossibly fast web search, made for static sites.
ActiveRecordExtended Adds additional postgres functionality to an ActiveRecord / Rails application
handtrack.js A library for prototyping realtime hand detection (bounding box), directly in the browser.
232,822 spent on AWS in Q3 - A full breakdown of ConvertKit's AWS bil Cost breakdown...
How Tail Call Optimization Works Without TCO many recursive functions can blow up the stack causing...
A Complete Guide to LLVM for Programming Language Creators Dream of creating your own programming language....
Reed-Solomon error recovery in RAID-6 In this post I'll try to give you a simple example...
Performance impact of idle PostgreSQL connections A series about idle PostgreSQL connections. The first one is...
General Guide For Exploring Large Open Source Codebases Exploring a new repository can certainly be a...
Steam's login method is kinda interesting How do you send a password over the internet? You...
Hacking QR code design Let's see how we can create QR codes that look however we...
Building On-Call Culture at GitHub Most of the GitHub products you interact with are in a...
bitwarden_rs Unofficial Bitwarden compatible server written in Rust.
Concurrency, Bugs and Databases Databases come with a bunch of isolation levels, and each of them...
Systems design explains the world: volume 1 Systems design is invisible to people who don't know...
Queueing in the Linux Network Stack Packet queues are a core component of any network stack...
Deterministic Aperture: A distributed, load balancing algorithm A walk through of a new client-side load balancing...
How Complex Systems Fail Being a Short Treatise on the Nature of Failure; How Failure is...
Pagination without offset Offset instructs the databases skip the first N results of a query. However,...
Let's Learn x86-64 Assembly! Part 3 - Arithmetic and Logic This post is a part of...
whois An intelligent — pure Ruby — WHOIS client and parser.
enmime a MIME encoding and decoding library for Go which focused on generating and parsing MIME...
swoosh Compose, deliver and test your emails. Support multiple providers: postfix, sendmail, SES, mailgun, mailjet and...
ShenScript An implementation of the Shen Language by Mark Tarver for JavaScript.
personal-server Personal server configuration with k3s which includes postfix for mail sending, Management of secrets with...
inbucket Disposable webmail server (similar to Mailinator) with built in SMTP, POP3, RESTful servers; no DB...
node.example.com Is An IP Address node.example.com is an ipv6 in Python2? Read on for a tale...
How we built the GitHub globe The new github homepage has an interactive globe which you...
A Comprehensive (and Animated) Guide to InnoDB Locking InnoDB only has a handful of locking concepts,...
clair Vulnerability Static Analysis for Containers
consoleme strives to be a multi-account AWS swiss-army knife, making AWS easier for your end-users and...
meli Open source platform for deploying static sites and frontend applications
sqlpad Open source, self-hosted web app for writing and running SQL queries and visualizing the results....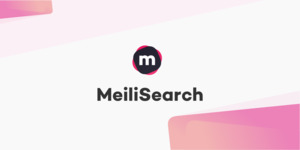 MeiliSearch Lightning Fast, Ultra Relevant, and Typo-Tolerant Search Engine
pgtop Like mytop but for Postgres
ebiten A dead simple 2D game library for Go
maildev SMTP Server + Web Interface for viewing and testing emails during development.
crush a command line shell that is also a powerful modern programming language.
Concurrent programming, with examples we'll cover the production workhorses for concurrent software – threading and locking...
Life of a Netflix Partner Engineer — The case of the extra 40 ms Talk about...
Causality is Graphically Simple Events in distributed systems include sending or receiving messages, or changing some...
Raft does not Guarantee Liveness in the face of Network Faults Last month, Cloudflare published a...
How Facebook keeps its large-scale infrastructure hardware up and running embrace failure. automation. machine learning to...