Better Dev Link
Feed since 23 Mar 2019
BetterDev.Link collects links around the web that aims to help you learn something new. The topics aren't tight to any specific programming languages, technologies or frameworks but attempt to include resources that might help you learn a thing or two from them. See: https://betterdev.link/
To subscribe to and get updates from Better Dev Link in your feed stream, sign up, or see the rest of our feeds.
truemail Verify email via Regex, DNS, SMTP, MX blacklist. A useful way to fightbox and ensure...
cryptos a pure Python from-scratch zero-dependency implementation of Bitcoin for educational purposes.
css tips and tricks We don't usually include article that just show code without technical deep...
How we ship code faster and safer with feature flags Github praises feature flags in release...
Film simulations from scratch using Python Back in old day, we take picture use film in...
Practical SQL for Data Analysis The post target data scientist to use SQL instead of analyze...
Attacking JSON Web Tokens (JWTs) JWT is gaining popularity due to its convenience use to hold...
CSRF, CORS, and HTTP Security headers Demystified With an increasing number of breaches, intrusions, and data...
What is the point of the `cd` external command? We use cd all day long. It's...
Hosting SQLite databases on Github Pages (or any static file hoster). So how do you use...
space-cloud Open source Firebase + Heroku to develop, scale and secure serverless apps on Kubernetes
sx Fast, modern, easy-to-use network scanner. If you use nc, nmap a lot, absolutely give this...
How does a mutex work? What does it cost? Concurrent programming requires synchronization. We can't have...
tfquery Run SQL queries on your Terraform infrastructure. Query resources and analyze its configuration using a...
mugo a single-pass compiler for a tiny subset of the Go programming language – just enough...
PostgreSQL: Understanding Deadlock Many might have seen PostgreSQL issue the following error message: "ERROR: deadlock detected"....
dbgate The smartest (no)SQL database client
pgvector Open-source vector similarity search for Postgres
Qovery engine an open-source abstraction layer library that turns easy apps deployment on AWS, GCP, Azure,...
mdsort Move messages from one maildir to another. Useful if you spend lot of time with...
ERROR: invalid byte sequence for encoding One common problem that a lot of people seem to...
Explaining 4K 60Hz Video Through USB-C Hub USB-C promises to use one port for everything. USB-C...
Postgres is Out of Disk and How to Recover: The Dos and Don'ts One frustrating thing...
Boyer-Moore string search algorithm explanation and formal verification using CBMC If a substring would be compared...
Deep dive in CORS: History, how it works, and best practices Learn the history and evolution...
SRE Case Study: Mysterious Traffic Imbalance Given their large scale operation, if any bug in network...
Why did the IETF specifically choose 192.168/16 to be a private IP address class? A private...
Dynamic Programming vs Divide-and-Conquer In this article I'm trying to explain the difference/similarities between dynamic programing...
Resources for Amateur Compiler Writers This is a page for amateur compiler writers. Anything that I...
Clever algorithm to find out whether or not 2 words are anagrams https://t.co/qDYXSzFJ0n
rgeo Geospatial data library for Ruby. They are also looking for a maitenance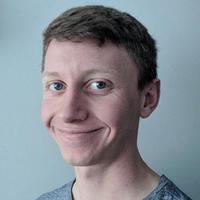 tunny a Golang library for spawning and managing a goroutine pool, allowing you to limit work...
zellij Like tmux but written in Rust. Rust is started to being used in many low...
ArchiveBox Open source self-hosted web archiving. Takes URLs/browser history/bookmarks/Pocket/Pinboard/etc., saves HTML, JS, PDFs, media, and more…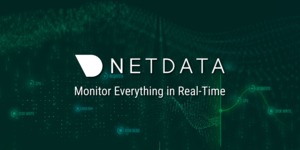 netdata high-fidelity infrastructure monitoring and troubleshooting. Open-source, free, preconfigured, opinionated, and always real-time.