React Status
Feed since 17 Mar 2019
With a focus purely on the increasingly popular React library, React Status shares news, tutorials and helpful links covering the React Native and React.js space. See: http://react.statuscode.com/
To subscribe to and get updates from React Status in your feed stream, sign up, or see the rest of our feeds.
Introducing Sapling, a VS Code Extension for Traversing Your React Component Hierarchy — As your React...
Caroumesh: Display 3D Objects in a Carousel Setting — An extension of the carousel concept to...
react-codemirror: The Popular Code Editor Made Available in React — The CodeMirror text editor is implemented...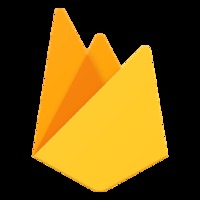 ReactFire: Interact with Firebase — "Hooks, context providers, and components" for interaction with Firebase, Google's platform...
dnd-kit: A New 'Kit on the Block' for Drag and Drop — Drag-and-drop functionality, which used...
react-spring: Spring Physics Animation Library — Natural, fluid animation is achieved using spring physics which eschews...
React Calendar Vs. Scheduler: What's the Difference & When to Use Them
How to Create a React Radio Button — A short tutorial on the humble UI staple...
How Kent C Dodds Built His Modern Website in 2021 — A walkthrough of the architectural...
Converting a React Component to TypeScript — By methodically working through the errors encountered in the...
Start Learning Software Engineering Today — Ready to get started learning software engineering? Learn 1:1 with...
ReacType 8.0: Popular React Prototyping Tool Now Exports with Tests — The new release of ReacType—the...
React Oxide: Add a Code Editor to Your React Project — It's billed as a 'minimal...
React Native 0.66 Released — Highlights include support for Hermes 0.9.0, taps on views outside the...
How To Build an Interactive Dashboard with React (Tutorial) — Learn how to build a sleek-looking,...
Refine: A Framework for Data Intensive Applications — Need both speed and flexibility? This zero-configuration framework...
How to Build an Inline Edit Component in React — If you want to offer the...
React Philosophies: Simple, Practical, Easy-to-Follow Guidelines — This developer indentifies the seminal thinkers who impacted her...
Faster React Apps with Memoization — You have a sluggish React web app on your hands....
▶  From React to SvelteKit — The two hosts of the popular Syntax webdev podcast talk about...
The Complete Guide to PropTypes in React — Not using TypeScript, yet want to realize at...
▶  Open-Source Documentation: Tales from React and React Native — In the talk she intended to present...
Reactronica: Roll Your Own GarageBand? — It won't likely do that, exactly, but it does a...
Monitor Lighthouse Scores and Core Web Vitals for Your React App
schummar-translate: TypeScript-Powered Translation — An interesting and seemingly more flexible (while possibly more labor intensive approach)...
EBS Design System: React-Based UI Toolkit for Enterprise Applications — Having been developed as a byproduct...
React Native Header Views — A set of five time-saving header views which can also be...
react-native-ecommerce: A Minimal React Native E-commerce App Template
Generating an Image from a Rendered React Component — Rather than implementing separate logic for downloadable...
How to Build More Accessible React Apps — A thorough-yet-still-succinct guide to making your React apps...
'My React App is Slow and I Don't Know Why' — When you encounter performance issues...
Fifty Solitaires: A Beginning — What started out as a bet for a case of beer...
A Quick Guide to Dropdown Menus With React
React Spreadsheet: A Simple Component Implementation for the Pervasive UI Element — A pre-release version of...
React Suite: v5.0 of a Popular Component Library — Major changes include enhanced accessibility, support for...
react-three-flex: The CSS Flexbox for react-three-fiber — Based on Facebook's Yoga cross-platform layout engine, this library...
Burdy: A New Contender in the Headless CMS Space — An apparently 'clean sheet' approach to...
What's New in React 18? — A general roundup of what's turning up in the next...
▶  How React Got Traction, with Pete Hunt — The Swyx Mixtape is Shawn's curated excerpts from...
Creating React Components from the Command Line with Agrippa — Last week in issue 257 we...
Agrippa: Creating Components Without Boilerplate — Through a simple CLI, this library enables React developers to...
react-windows-ui: Build 'Windows Fluent' Apps — Although Windows may be anathema for many developers, there's a...
Introducing Gatsby 4, Now in Beta — Gatsby 4, the latest version of the popular React...
react-native-audio-recorder-player: Third Major Release — The original maintainer of the code base has returned and through...
Shortcut Puts the 'Can' in Kanban and the Agile in Agile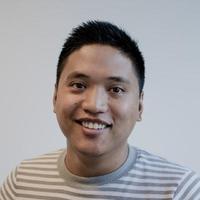 React CountUp 6.0 — For when simply displaying a static number feels very 2020 ;-)
Quickshare: Quick, Simple File Sharing — All the functionality you really need for enabling the upload...
React Readability Analysis of Implementing Custom Hooks — We have featured a number of this author's...
Material-UI Rebrands as MUI, Releases v5.0 — Formerly known as Material-UI, the new-look company has broken...
10 lessons I've learned about handling React state over the last 7 years... (thread) #react #reactjs