Golang Weekly
Feed since 17 Mar 2019
This feed is about Go, an increasingly popular server-side programming language developed at Google. See: http://golangweekly.com/
To subscribe to and get updates from Golang Weekly in your feed stream, sign up, or see the rest of our feeds.
GitHub Bringing Supply Chain Security Features to the Go Community — You can now view your dependency...
Concourse: A Container-Based Continuous 'Thing-Doer' — Love the description on this one. Essentially it's a CI/CD...
Health: A Simple and Flexible Health Check Library — Provides a http.Handler that acts as a...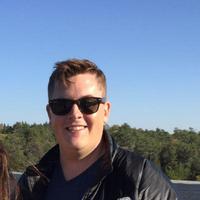 goqu: An Expressive SQL Builder and Querying Library — We first linked this over six years...
Harmonica: A Simple Spring Animation Library — This is one of those things where the visuals...
Gorse: An Open Source Recommender System — Gorse uses ML to provide a RESTful API of...
carbon: A Simple, Semantic and Developer-Friendly Go Package for Datetime — Carbon offers a massive number...
'Packet Editing' Games in Go — Use Go (and iptables) to intercept and modify network packets...
▶  How to Make Mistakes in Go — As co-host Mat Ryer explained on Twitter: "If you're...
📖  The Ultimate Go Notebook — William Kennedy, Go trainer extraordinaire, and Hoanh An have teamed...
Let's Do Some Data Science in Go: How Much To Tip? — So how much (as...
How to Build a Go CRUD HTTP API with Ent — Ent is an entity framework...
Understanding and Preventing Common Security Vulnerabilities — Join Buildkite on a tour of some of the...
GoLand 2021.2 Released — The second major release of the year for the commercial Go IDE...
On Building Business Apps in Go — An interview with Miłosz Smółka, one of the co-founders...
Go Now the 4th Most Popular Language on GitHub — A fun data visualization on Reddit's...
Accessing Postgres Databases in Go — No ORMs here, it's a review of low-level ways to...
An Interesting Go Memory Issue? — Found while running a test, a program that should never...
How Does sync.Map Work Internally? — A very long and detailed look at the how and...
Playing Mental Poker in Go — Is it possible for two potentially dishonest players to play...
Go Related Findings in JetBrains' Developer Ecosystem Survey — I've enjoyed looking through the extremely plentiful...
Deploying a gRPC and gRPC Web API on Google Cloud Run — Leans on Cloud Run's...
Wrapping Commands in Go — "Commands" here are shell commands and the example shows how to...
httpstat: Visualize HTTP Connection Statistics — A self described 'shameless rip off' (or port) of a...
GoCV: Computer Vision in Go using OpenCV 4+ — Years old and continues to see frequent updates.
askgit: Query Git Repositories with SQL — A CLI tool for running SQL queries on git...
Testza: Full-Featured Test Framework for Go — Testza includes assertions, mocking, input testing, output capturing, along...
uuid 1.3.0: Package for UUIDs based on RFC 4122 and DCE 1.1 — 1.3.0 adds an...
Build Video for Your Go App with Just Two API Calls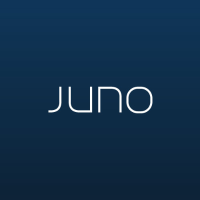 Minimock: A Tool to Generate Mocks from Interface Declarations — Generates statically typed mocks and helpers...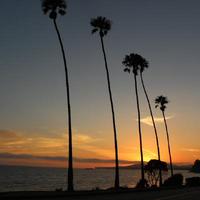 Ergo: Erlang/OTP Ideas, But in Go — If you've ever been intrigued by the Erlang ecosystem...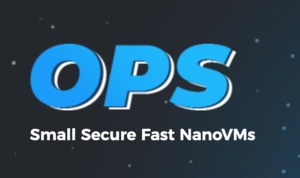 Run Faster and Safer Than Linux with Open Source Unikernels — Run open source Go unikernels....
LiveKit: A Go Powered Server for Real Time Audio and Video — An open source infrastructure...
Go 1.17 Release Candidate 1 Released — The Go team took a break but now they're...
There Is No 'Extreme' Fast Way to Merge Slices in Go — When you make a...
How Hot Does It Get Inside a Car During a Heat Wave? — The author measured...
▶  Discussing SIV and the 'V2+ Issue' with Peter Bourgon and Tim Heckman — A technical discussion...
Updating the Go Memory Model — The final post in a three-part series that culminates with...
Creating the Golfcart Programming Language — How a developer approached implementing his own toy programming language...
Extend Your Go App with Embedded WebAssembly Functions in WasmEdge — WasmEdge is a CNCF hosted library,...
Balerter: Script Based Alert Manager — Define sources and channels in YAML, write scripts in Lua....
certmagic: Automatic HTTPS for Any Go Program — Fully-managed TLS certificate issuance and renewal, as used...
Several Handy Commands to Run in Go Projects — A few very cool commands you will...
There Are Many Ways To Safely Count — Some different ways to implement a goroutine-safe counter.
Russ Cox on Hardware Memory Models — When Russ starts a new series of blog posts,...
Go Training Class Material — This now-5-year-old list has been continuously maintained and has to be...
Benchmarks in Go Can Be 'Surprising' — Can the exact same code create vastly different benchmark...
▶  Discussing Fuzzing in the Standard Library — We've mentioned Go's forthcoming fuzzing feature quite a bit...
Bluemonday: A Fast Go HTML Sanitizer — Takes untrusted user generated content as an input and...