Golang Weekly
Feed since 17 Mar 2019
This feed is about Go, an increasingly popular server-side programming language developed at Google. See: http://golangweekly.com/
To subscribe to and get updates from Golang Weekly in your feed stream, sign up, or see the rest of our feeds.
You Don't Need a Library for File Walking in Go — Before 1.16, walking file trees...
Building Rich CLI Apps with Go's Built-in Templating — How the developers of a CLI tool...
The DevSecGuide to Infrastructure as Code — Research on the state of IaC security, practical steps...
▶  Discussing eBPF and Go — eBPF provides a sandbox that can run code inside the Linux...
Introducing sqlcomment: Database Perf Analysis with Ent and Google's Sqlcommenter — Ent is an entity framework...
pgmetrics 1.12: Collect and Display Stats from Running Postgres Servers — Written in Go, and here's an...
RoadRunner 2.5: A High Perf PHP Application Server and Load Balancer — A PHP app server,...
Toxiproxy 2.2: A TCP Proxy to Simulate 'Chaotic' Network and System Conditions — A tool you...
Why You Should Use Dedicated Constructors in Go — Go's aim for simplicity can, sometimes, lead...
Build Serverless Apps with Go and Custom Handlers on Azure — An 8-unit tutorial on creating...
How to Schedule a Task at a Specific Time in Go — I've never needed to...
'Hey Linker, Can You Spare a Meg?' — Tailscale, a mesh VPN service, has its core...
GoReleaser Can Now Create macOS Universal Binaries — GoReleaser is a popular tool for cross-compiling and...
Safer Enums in Go — For those of us that give more than an iota about...
GoPlus (Go+): A More Scripty Variant of Go — It's not going to win any awards...
truthy: Truthy Condition Testing with Go Generics — While this is "a little bit of a...
OpenTelemetry and Observability: Achieving Full System Visibility
Where Go and GraphQL Collide: Behind The Curtain with genqlient — How the authors of genqlient...
▶  Go in 100 Seconds — There's nothing in this video you don't already know, but you...
Proposal: Don't Add Generics to Go's Core Libraries in 1.18 — Rob is suggesting that new...
▶  Concurrency Primitives of Go: How and How Not to Use Them — Considering wait groups, mutexes,...
Rewriting Go Source Code with AST Tooling — Go's code analysis tools are amongst the best...
Ebiten 2.2.0 Released with Nintendo Switch Support — A pretty sparse release post as they tend...
Shortcut Puts the Agile in Agile and the "Can" in Kanban — Imagine how much more...
Which Go Router Should I Use? — Alex looks at four popular routing options, citing the...
Three Things Go Needs Right Now More Than Generics? — Getting generics into Go has taken...
📕  Book: 'Go Brain Teasers' — A new book by teacher, Go contributor, and author Miki...
🎧  The 200th Episode of the Go Time Podcast — First, congratulations to the Go Time...
Faster Time Parsing — The author works for a fraud detection company and they work with...
▶  Reversing in Action: Go Malware Used in the SolarWinds Attack — This is hugely "above my...
Get Started with Go and InfluxDB - An Intro to Time Series Data
Capacity and Length of a Slice in Go — There are some nice visuals in this...
Inbucket 3.0: A Disposable Webmail Server with Built-In SMTP, POP3, and More — An email testing...
BunRouter: Fast and Flexible Zero Allocations HTTP Router — Pushing gradually to a 1.0 release which...
Task 3.9.0: A Task Runner / Make Alternative Written in Go — Official homepage.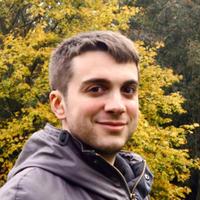 sh: A Shell Parser, Formatter, and Interpreter
Twisting AWS Lambda to Make an Australian Search Engine — A fun look at a way...
A Proof-of-Concept RPC 'Framework' in 20 Lines of Go — A use case for generics.
All-Star Lineup Announced for Cloud Engineering Summit - Save Your Seat
Unusual Generics: Collection of Unusual Generics Use Cases — Early days for this, but you're encouraged...
RateLimiter: A Concurrent Rate Limiter Library — Based on a sliding window rate limiting algorithm. Use...
awesome-go-style: A Collection of Go Style Guides — A list of links to things to read...
Wrapping Errors the 'Right' Way — The author argues to not include information the caller already...
The Difference Between Go and Rust — This isn't deep by any means but the languages...
▶  Go on Hardware: TinyGo in the Wild — We've championed TinyGo a lot in this newsletter...
Foundations: WebAssembly in Go is Fantastic — Finally a WASM in Go tutorial that goes beyond...
Live Streaming for Go Apps — From zero to live streaming in a couple of minutes....
genqlient: A Truly Type-Safe Go GraphQL Client — A newly open sourced GraphQL client from Khan...
go-quartz: Simple, Zero-dependency Scheduling Library for Go — Inspired by the similarly named Quartz scheduler for Java.
A WebAssembly-Powered Browser 'Go Playground' — Unlike the long standing official Go Playground where code is...