Aeon
Feed since 24 Mar 2019
To subscribe to and get updates from Aeon in your feed stream, sign up, or see the rest of our feeds.
At the crossroads of south and central Asia lies one of the world's most multilingual places,...
What does it feel like to die? What near-death experiences and hallucinogenic drugs can tell us...
Bat friends, monkeys sharing, and humans holding hands: the brains of social animals synchronise and expand...
This arresting work of audiovisual art alerts us to the tragedy of deforestation by dissolving images...
How technology gives people with speaking disabilities a voice in a society where their rich inner...
Linear B has yielded its secrets, but Linear A remains elusive. Can linguistic analysis unlock the...
Protected from human activity and artificial light, synchronous fireflies in southern India create dazzling displays -...
'When you're done, you stay human!' A conversation about gender transition, between John and his twin...
Here's a puzzle: why do we neglect and disdain the one vulnerable group we all eventually...
Solaris and beyond: how Stanisław Lem's visionary sci-fi anticipated the technologies and anxieties of the modern...
Democracy is a system of politics that has disagreement at its heart. But how do we...
How our toothy modern smile was invented by a confluence of French dentistry and Parisian portrait-painting...
To renew Yosemite Valley, California should embrace once-outlawed Indigenous practices of managing fire to sustain resources...
When 1970s women artists put the female body under the female gaze, why did the critics...
High-tech gadgetry and practical ingenuity came together in the BBC workshop that jumpstarted an electronic music...
The psychic lives of nonhuman dreamers reveal colours, harmonies and beauties of which we had little...
Ludwig Wittgenstein and the 'language game' we all play but can never escape: John Searle in...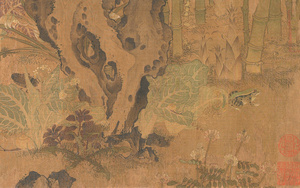 Zhuangzi thought Confucians were like frogs trapped in a well, unable to perceive the limitlessness of...
Is it forgery to draw banknotes and call them art? The audacious art project that changed...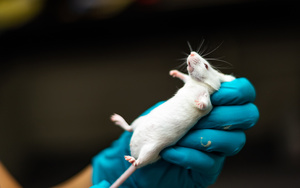 Scientists study animals to illuminate human psychology. So why are we blind to the mental lives...
'What is liberation when so much has already been taken?' A lyrical meditation on cultural memory...
For a century before the rise of European empires, Britons and North Africans lived together in...
Maria Sibylla Merian's groundbreaking illustrations of the metamorphosis of insects are a tribute to patient observation...
To listen well is not only a kindness to others but also, as the psychologist Carl...
The most protected place on Earth has become one of the most threatened – and threatening....
How our brains repurpose primitive circuitry to help us grasp abstract concepts, behave socially and navigate...
We need a new kind of approach to learning that shifts imagination from the periphery to...
An endurance runner explains how pain, elation and transcendence converge on the 50-mile trail through the...
In the long 19th century, many women philosophers were marginalised or ignored. We need to rediscover...
Take a deep dive into Hieronymus Bosch's Renaissance triptych on earthly pleasures to see its deeply...
Today, the ancient Greek storyteller would be winning Oscars. To learn how, turn to the Poetics,...
How the US architect and artist James Wines 'put art where you least expect to find...
Some psychotherapeutic approaches are not only ineffective, they're actively harmful. We're now starting to identify them...
An electric circuit, a salt solution and a wooden board demonstrate how electricity ignites, in this...
From the ashes of the Second World War, Günther Anders forecast a new catastrophe: technology would...
How Kurt Gödel used the paradox 'This statement cannot be proved' to shatter the notion of...
How did the planet replace the nation-state to become the prime political object of the 21st...
Hope is usually seen as a positive agent of change that spares us from pain. But...
'You are such an interesting conversation.' Pádraig Ó Tuama's tender poem is a guide to being...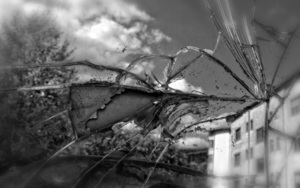 Metaphysical debates in quantum physics don't get at 'truth' – they're nothing but a form of...
The Jewish woman who turned away from God thanks to 'the Google', finding atheism – and...
It wasn't all young men and guns: the Black Panther Party's programs fed more hungry kids...
'Make sure you come back alive': the last days at home with his grandfather before Artem,...
A golden generation of French philosophers dismantled truth and other traditional ideas. What next for their...
The feminist academic who heard the call of the forgotten women of surrealism and went on...
In a tight spot, you'd probably intuit that a human life outweighs an animal's. There are...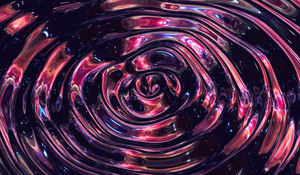 View the Universe in terms of processes, not objects, and you'll see improvements in science, public...
To understand why early cities thrived, look not to the temples of kings but to their...
How the deep neural network that can restore, date and place ancient texts is working to...
Last year 200 million children did not get enough to eat, yet it would be cheap...