Aeon
Feed since 24 Mar 2019
To subscribe to and get updates from Aeon in your feed stream, sign up, or see the rest of our feeds.
Echoes of the ancient past in scenes of the Nile valley in 1925, at the dawn...
Sitting in a videoconference is a uniformly crap experience. Instead of corroding our humanity, let's design...
'What does sex mean to you?' Intimate tales from relationship counselling lay bare the ages-old hazards...
By conquering young minds, the writing of J R R Tolkien and C S Lewis worked...
If dementia is like a pair of cutters, trimming down the brain's tree of knowledge, then...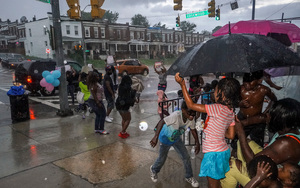 Urban ethnographers do more harm than good in speaking for Black communities. They see only suffering,...
'I'm just measuring myself with myself': how one Sufi practitioner seeks transcendence at his local ping...
The neuroscience of peripersonal space explores how you create, defend or relax the buffer zone between...
The footballer Eric Cantona says he doesn't regret kicking and punching a fan: does that make...
Violent, lively and brash, taverns were everywhere in early colonial America, embodying both its tumult and...
The ability to stir new life into being, all across the Universe, compels us to ask...
From urban London to rural Wales, these are the games that children play when the streets...
Is hard data the only path to scientific truth? That's an absurd, illogical and profoundly useful...
If trauma can be passed down from parent to child, could new therapies blunt the transgenerational...
The bodies and brains of fathers, not just mothers, are transformed through the love and labour...
As the ground spins beneath their feet and Frank Sinatra croons 'My Way', Yoann Bourgeois's dancers...
A violinist plays in a concentration camp. A refugee carries a book of poetry. Art sustains...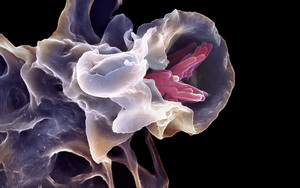 Biologists balk at any talk of 'goals' or 'intentions' – but a bold new research agenda...
'If the absence of people unravels you … /Lean into loneliness like it is holding you'...
Franz Brentano, philosopher and psychologist, was an iconic teacher eclipsed by his students, Freud and Husserl...
Bircan longs to learn her grandmother's native Kurdish but the language is still suppressed in Turkey....
The new field of social genomics can be used by progressives to combat racial inequality or...
A week's worth of museum trips animated into a whirlwind survey of human artefacts from the...
The dance of love and lore between grandparent and grandchild is at the centre, not the...
Immorality, sexism, politics, war: the polychromatic Indian epic pulses with relevance to the present dayBy Audrey...
Why did the Universe begin? Nobel prizewinner Roger Penrose details an astonishing origin hypothesis of a...
The urge to align our minds and emotions with those we care for, whether they are...
Viruses are active agents, existing within rich lifeworlds. A safe future depends on understanding this evolutionary...
A biological trick or a meaningful pursuit? How philosophers from Buddha and Schopenhauer to Simone de...
For Hegel, human nature strives through history to unchain itself from tradition. But is such inner...
Security is one thing to a Black mother in a favela, another to a politician keen...
The Harrisons' eco-art told stories about the apocalypse, pointing to a future where we'd all have...
Once used to hide subversive messages, the Renaissance technique of anamorphosis proved everything is a matter...
A generation of pagan bureaucrats amassed wealth and status while Roman emperors Christianised the world around...
Ten-year-old Pien – small, industrious and fighting to survive – finds kinship with the honeybees she...
The language of touch binds our minds and bodies to the broader social world. What happens...
Vanessa and Virginia – intimates in art, adversaries in love. Can we ever transcend the primal...
War hero or entitled opportunist? An alternative history of Winston Churchill combines claymation and biting iconoclasmBy...
Against the capitalist creeds of scarcity and self-interest, a plan for humanity's shared flourishing is finally...
How a friendship between a straight psychology professor and her gay student busted the myth of...
Cancer is part of multicellular life. Now the riotous growth of crested cacti show how humans...
'Wouldn't it be lovely to make contact with another civilisation?' Carl Sagan's 1977 lecture on how...
The Western canon has no shortage of fascists. But can the far-Right make 'literature' worthy of...
Hannah Arendt enjoyed her solitude, but she believed that loneliness could make people susceptible to totalitarianismBy...
Born of a collaboration between people, time and microbes, fermentation is a spiritual matter for the...
Psychological science can now measure and nurture wisdom, superseding the speculations of philosophy and religionBy Igor...
A cityscape built from colourful blocks of sound: see how a person with synaesthesia experiences John...