Bartosz Milewski's 'Category Theory for Programmers' unofficial PDF and LaTeX source
Over 100 JavaScript Algorithms and Data Structures Demonstrated — Examples of many common algorithms (e.g. bit...
Fx: A Command-Line JSON Processing Tool — If you've got some files full of JSON that...
DockerSlim: A Tool to Slim Down Docker Containers — A tool that aims to 'throw away...
A curated list of awesome Machine Learning frameworks, libraries and software.
An Epic Collection of Ruby One Liners — This was a popular item last year, but...
rack-mini-profiler: Profiler for Your Rack Apps in Dev or Production
A traffic simulation game exploring how small changes to roads affect cyclists, transit users, pedestrians, and...
Bill Kennedy's Go Reading List — Whenever esteemed Go trainer Bill Kennedy comes across a significant...
Preact 10.1: A Fast 3kB React Alternative with the Same API — Preact is an interesting...
noUiSlider: Lightweight Range Slider with Full Multi-Touch Support — Pretty powerful and flexible. There's a full...
📚 Books that will blow your mind
npm-run-all: CLI Tool to Run Multiple npm-scripts in Parallel or Sequentially
Opal 1.0.1: The Ruby to JavaScript Compiler — It's only a patch level release but we...
Create React App 3.3 Released — The latest version of the popular 'create a React app...
react-mde: A Markdown Editor Component — There's a CodeSandbox demo here.
How Threads Can Infect Each Other with Their Low Priority
rotvpn: Run Your Own VPN in the Cloud With Python GITHUB.COM/JAR-O • Shared by James Robson
schemathesis: Property-Based Testing for Open API Schemas GITHUB.COM/KIWICOM • Shared by Dmitry Dygalo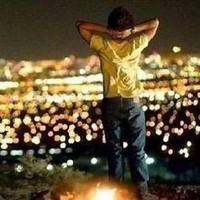 machine learning and deep learning tutorials, articles and other resources
🤖 NanoNeuron is 7 simple JavaScript functions that will give you a feeling of how machines...
Slog: Minimal Structured Logging Library — Features first class context.Context and testing.TB support, both nice human...
go-locale: Cross Platform Locale Detection — Checks a variety of things from environment variables on Linux...
golicense: Analyze OSS Dependencies and Licenses from Go Binaries — If you need to check licensing...
ghw: A Go Hardware Discovery/Inspection Library — Find out things about the memory, CPU, storage, network...
go-circuitbreaker: A Context Aware Circuit Breaker Library
Dolt: It's Git for Data — A database inspired by Git that supports fine grained value-wise...
react-tabs: An Accessible and Easy Tab Component for React
anzip: A Simple Async Unzip Library
Awesome MongoDB: A Curated Set of MongoDB Resources — This curated list of handy resources has...
Win32::Screenshot: Capture Screenshots on Windows from Ruby — It uses FFI to directly call the relevant...
Godmin 2.0: An Admin Framework for Rails 4 — Use this to build dedicated admin sections...
Torch-rb: Deep Learning for Ruby, Powered by LibTorch — LibTorch is a machine learning framework.
Snabberb: A Simple Component View Framework for Opal — If you want to create reactive views...
The IntercalScript programming language
react-beautiful-dnd 12.2 Released: Accessible Drag and Drop for Lists — Things are a lot smoother with...
react-use-fuzz: A Hook for Client Side Fuzzy Search using Fuse.js — Check out the Fuse.js homepage...
React Cookie Banner That Can Be Dismissed with a Scroll — It's for you to to...
Joker: A Small Clojure Interpreter (and Linter) Written in Go
Two Malicious Python Libraries Caught Stealing SSH and GPG Keys Also see the related discussion on...
py27hash: Python 2.7 Hashing and Iteration in Python 3+ GITHUB.COM/DAVIDMEZZETTI • Shared by David Mezzetti