The Orbital Index
Feed since 29 May 2019
To subscribe to and get updates from The Orbital Index in your feed stream, sign up, or see the rest of our feeds.
Family Statement on Passing of Astronaut Michael Collins https://t.co/6OAw7CzFaz
xkcd suggests that some Polynesian or Antarctic explorers may have matched this
an interview with Smithsonian Magazine in 2019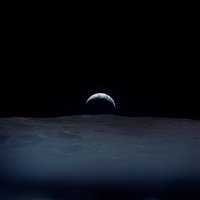 signed a final $25M contract for a first LEO fuel depot
development of a fuel depot capable of operation on the lunar surface
on-orbit fuel depots have suffered from a difficult business case where third-party vehicles don't invest in...
Tanker-001 Tenzing satellite refueling platform will launch later this year
reveal a spike in atmospheric radiocarbon levels between 41,000 and 42,000 years ago, coincident with a...
new observations of the cosmic optical background set an upper limit on the amount of starlight...
hints of Venusian phosphine in old data
ESA's Swarm satellite constellation
we've now imaged glowing hydrogen in these filaments 11.5-13 billion light-years away
Here are some visualizations
a suborbital Mercury Redstone took Alan Shepard past the Kármán line to become the first American...
"We're continuing to hear good news after good news." 🪂 The four main parachutes have deployed,...
Behold: @NASA_SLS's incredible journey. 😍 After a 900-mile journey, the final component of the #Artemis I...
launched 36 more satellites to orbit
Long March 5B heavy-lift rocket launched Tianhe
Some context for the CZ-5B core stage upcoming reentry. Here are the largest uncontrolled reentries versus...
image of Perseverance taken by Ingenuity from the air
extended operations demonstration mission
Who's on and what's docked with the ISS right now
Request For Information in advance of their upcoming Lunar Exploration Transportation Services (LETS) acquisition
booster has carried a quarter of all Starlink satellites to orbit
approved lowering the orbit of 2,814 upcoming Starlink sats
After fireballs streaked across the sky, space-junk sleuths got busy — and hit the jackpot in...
China's state rocket company unveiled a rendering of a Starship look-alike
Tracking "Dark Ships" with satellite technology
NASA released this stunning image of AG Carinae
luminous blue variable star