StatusCode Weekly
Feed since 17 Mar 2019
A weekly newsletter covering software development, Web operations, infrastructure, platforms, and performance, from browser down to the metal.
To subscribe to and get updates from StatusCode Weekly in your feed stream, sign up, or see the rest of our feeds.
Announcing TypeScript 4.2 — TypeScript is an extension (a superset, if you will) to JavaScript that...
Tree-Sitter: A Parser Generator Tool and Incremental Parsing Library — It can build a concrete syntax...
How to Build Container Images with Amazon EKS on Fargate
Effortlessly Optimize & Resize Images in AWS S3 with ImageKit — Attach your AWS S3 bucket...
How Uber is Evolving Schemaless into a Distributed SQL Database — An update to a hugely...
📊 Guide to Grafana 101 — Learn how to build awesome, interactive visualizations, set up custom alerts,...
Using Postgres to Do a Regex-Based Search Over 10,000 GitHub Repositories — Empirical measurements from experiments...
Firefox 86 Introduces 'Total Cookie Protection' — The goal of 'total cookie protection' is to confine...
Looks Good To Me: Making Code Reviews Better for Remote-First Teams — A developer from the BBC...
10 Software Engineering Laws Everybody Loves to Ignore — A quick fly through several common programming...
Synthetic Data: Generating Realistic User Timestamps in SQL — How to generate synthetic timestamps with SQL that...
Research Software Code Is Likely to Remain a Tangled Mess — For as much as developers...
Modernizing from PostgreSQL to Serverless with Fauna — It pays to note this series of blog...
How to Secure API Routes for Jamstack Sites — Serverless functions such as Netlify Functions aren't...
▶  Building Your First AWS Lambda Function in VS Code — A tight tutorial screencast that clocks...
zsh Tricks to Blow your Mind — My favorite bit is the font used by the author.
How Linode Went from Hardware to Live GPUs in Six Weeks
Rhit: A Nginx Log Explorer — A small utility built in Rust to do some basic...
Tauri: A New Framework for Building Desktop Apps with a Web Frontend — Electron is the...
Full Stack Developer (Ruby) — Develop and grow our Rails platform/stack to support innovation funding globally....
glci: Test Your Gitlab CI Pipelines Changes Locally using Docker
Serverless Legacy Modernization with AWS Lambda + Cobol — A repo containing a GitHub workflow for...
ZWS: A URL Shortener Based on Invisible Spaces — Do I recommend this approach? Not at...
Adminer: Database Management in a Single PHP File — A mature project that's an alternative to...
How Let's Encrypt is Preparing to Issue 200 Million Certificates in 24 Hours — Let's Encrypt...
Go 1.16 Released — A significant release for the popular systems language. The release notes cover...
▶  A Deep Dive Into AWS Lambda Security and Function Isolation — A look at what happens...
My Philosophy on Alerting — ..."based my observations while I was a Site Reliability Engineer at...
The Top 15 AWS Architecture Blog Posts of 2020 — This is a good retrospective to...
▶  Java's Quirks and Wrong (?) Defaults with Brian Goetz — An interesting chat with one of...
4 Steps for Kafka Rebalance - Notes From the Field — Our insights from the journey...
A Compiled List of Kubernetes Failure Stories — The rationale for this? Learning experiences for people...
How to Generate Thumbnails using AWS Lambda from Videos Uploaded to S3 — A perfect pairing...
Alex Ellis' Experiences Publishing 'Serverless For Everyone Else' — After four years of building the OpenFaaS...
How To Set Up Continuous Archiving and Perform Point-In-Time-Recovery with Postgres 12 on Ubuntu 20.04 —...
Understanding SQL JOIN — A mental model to understand SQL's JOIN.
How We Use Kubernetes At Asana
Typesense: An Open Source, Typo-Tolerant Search Engine — Pitched as an open source alternative to systems...
Endgame: An AWS Pentesting Tool from Salesforce — A tool to demonstrate how simple human errors...
Online GIF Tools: A Variety of Browser-Based GIF Editing Tools — Covers things like rotation, flipping,...
Achieving 11M IOPS and 66 GB/s IO on a Single Workstation — When correctly configured, modern...
NGINX Proxy Manager 2.8.0: A Docker Container for Managing NGINX Proxy Hosts with A Simple Interface
Bref 1.2: Serverless PHP Made Simple — A framework to write and deploy serverless PHP applications...
Colorpedia: A Command-Line Tool for Looking Up Colors and Palettes — Written in Python and needs...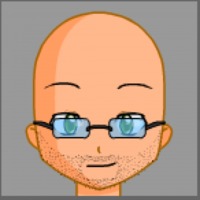 yq: A Portable Command-Line YAML Processor — jq is a popular tool for working with JSON...
Using macOS APIs and Building macOS apps with Go — An introduction to macdriver, an Objective...
The Missing Guide to AWS API Gateway Access Logs — This post goes really deep into...
From First Principles: Why Scala? — Scala is a popular language whose buzz seems to have...
Why Your Project Needs an ARCHITECTURE.md File — If you maintain an open source project that's...