StatusCode Weekly
Feed since 17 Mar 2019
A weekly newsletter covering software development, Web operations, infrastructure, platforms, and performance, from browser down to the metal.
To subscribe to and get updates from StatusCode Weekly in your feed stream, sign up, or see the rest of our feeds.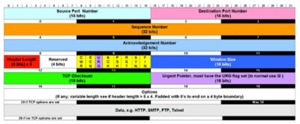 A tcpdump Tutorial with Examples — 50 Ways to Isolate Traffic
Making a 'Digital Clock' in Google Sheets — Spreadsheet tomfoolery never fails to amuse me. I've...
A Teenager's Guide to Avoiding Actual Work — How in 1982, the author successfully hacked his...
Create Animated GIF and WebP From Videos Using FFmpeg — Being able to cast the right incantations...
How to Protect Domains That Don't Send Email — The British government has some technical tips...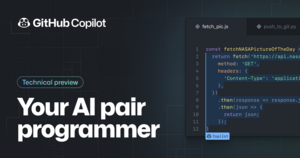 GitHub Copilot: An AI 'Pair Programmer' — A project that GitHub has been working on in...
Tributes Pour In For Near, The Developer Behind One Of The World's Best SNES Emulators —...
Infrastructure as Code with Pulumi - Any Cloud, Any Language — Build, deploy, and manage modern...
curl vs wget — Both popular tools when it comes to making HTTP requests, and I...
Security Headers Quick Reference — This article lists and shares basic explanations of some useful HTTP...
How I Hijacked The Top-Level Domain of a Sovereign State — This tale of how an...
El Carro: A Way to Run Oracle Databases on Kubernetes — Coming from Google, rather than...
Remote Repositories Extension for Visual Studio Code — If you use VS Code, this extension from...
Giving Your Web Publications 'LaTeX Style' — A quick guide to using VS Code for creating...
Hosted Monitoring: Evaluating InfluxDB Cloud and Grafana Cloud — Experiences from someone who's worked on self-hosted...
Change Data Capture at DeviantArt — How we made a streaming data replication solution from sharded...
▶  Building Apps on the Decentralized Web with Nader Dabit — Jeremy Daly chats with Nader Dabit,...
Ask HN: Do You Self-Host Your Database? — I've seen the self host vs managed database...
Slowfil.es: Deliberately Slow HTTP Resources for Testing — We're all told to make our sites as...
Crontab.guru: The cron Schedule Expression Editor — The cron job scheduling format is something I've used...
Search 1 Million Linux Kernel Commit Messages — This is a fun demo of a fuzzy...
A Tour of Bitcoin 'From Scratch' in Python — Even if you may own some Bitcoin,...
The 2021 Software Developer Shortage Is Coming? — A big headline from the ACM here, but...
Introducing AWS Step Functions Workflow Studio — AWS Step Functions has been around for years and...
Benchmarking JavaScript Memory Usage — Historically, memory usage hasn't been a heavily tracked thing in the...
What Does 'First Normal Form' Actually Mean? — Normalization is a fundamental concept in relational databases...
What Every Programmer Should Know About SSDs — SSDs have some interesting characteristics that can affect...
That Time I Deleted A Production Database, or How Everyone Makes Mistakes — A roller up Twitter...
Is AWS Certification Worth It? Weighing All the Factors — Essential qualification or waste of time?...
A Collection of Modern Alternatives to Classic Unix Commands — Relates to our 'tiny tools' section...
Forrester New Wave: Feature Management & Experimentation — [Download Today] Learn why leading industry analyst firm...
Practical Reed-Solomon for Programmers — Reed–Solomon codes are a group of error correcting codes used in...
Workshop: How to Build Reusable Infrastructure as Code Patterns — Learn how to build a reusable...
Lift 1.0: Easily Deploy Well-Designed Serverless Applications on AWS — Lift uses the AWS CDK to...
Building a WebAuthn Click Farm — How a developer has attempted to build a 'click farm'...
First Impressions of Rust Programming on Solana — Solana is a developer-focused blockchain.
Building Python Projects at Scale with Pants — Pants is a fast, scalable build system for...
12 Common Misconceptions About DynamoDB — DynamoDB's approach is different enough to most other databases that...
A Look Into POKEGB: A Game Boy Emulator That Only Plays Pokémon — This is less...
On the Diverse and Fantastical Shapes of Testing — Does your testing follow a pyramid, a...
Terraform 1.0 Released — The increasingly popular 'infrastructure as code' tool that only seems to be...
Making JavaScript Run Fast on WebAssembly — Once upon a time, JavaScript was seen as slow...
AWS DevSecOps Day: Bridgecrew for CloudFormation — Learn how to codify your AWS security in our...
On 'Mercurial' Cores: CPU Cores That Misbehave — CPUs are now so advanced they are "more...
Stack Overflow Acquired for $1.8 Billion — Literally minutes after we hit send last week, this...
Introducing the SMS Sandbox for Amazon SNS — Amazon SNS (Simple Notification Service) lets you deliver...
Serverless Rules: Rules to Validate Infrastructure-as-Code Templates Against Recommended Practices — An initial preview of an...
Free Chat & Activity Feed APIs for Qualifying Teams
Amazon SQS Now Supports a High Throughput Mode for FIFO Queues — Originally SQS (Simple Queue...