StatusCode Weekly
Feed since 17 Mar 2019
A weekly newsletter covering software development, Web operations, infrastructure, platforms, and performance, from browser down to the metal.
To subscribe to and get updates from StatusCode Weekly in your feed stream, sign up, or see the rest of our feeds.
Guietta: A Novel Library for Building Simple Python GUIs — The approach taken here is really...
▶  The Story of Building Subversion — A podcast interview (but with full transcript!) with one of...
Code Only Says What It Does — But, quite often, the why is useful to know...
How Hackers Are Exploiting a 5-Alarm Networking Equipment Bug — "Any company that uses a certain...
▶  A Professor Tries to Solve 240 Comp Sci Exam Problems in 4 Hours — An almost four...
Running Spot Instances Effectively with Amazon EKS — One of the developers behind Basecamp's new HEY...
Building Serverless GraphQL API in Node.js with Express and Netlify — A very accessible tutorial that...
How to Measure Linux Performance Avoiding Most Typical Mistakes: Disk Storage
Building Domain Driven Microservices — If you've been in the industry a while you'll see the...
How to Test and Play with Web APIs the Easy Way with Postman
Scaling Linux Services: Before Accepting Connections
The Evolution of HEY: Basecamp's New Email Service — I've not been convinced by HEY for...
These are Exciting Days for ARM Processors — ARM or ARM-based processors are getting all over...
Why AnyList Won't Be Supporting 'Sign In with Apple' — Privacy is good, but Apple's 'sign...
The BBC iPlayer Team's Journey with End to End Tests — A brief look at how...
Cloudflare's Approach to Making the WAF 40% Faster — Web Application Firewalls are a key part...
How Did Vim Become So Popular — Short walk through Vim's origins and why is Vim...
Gopherspace in the Year 2020 — I know this makes me a huge nerd, but anything...
A Look At The Die of the 8086 Processor — It might be 42 years old,...
Ward: A Simple and Minimalistic Server Dashboard
unavatar: A Way to Quickly Get User Avatars — Given a username or email address, it'll...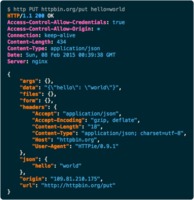 HTTPie: A Command-line HTTP Client for the API Era — JSON and sessions support, syntax highlighting,...
Webinar: Observability and Reliability in Deep Systems
Bach: A Testing Framework for Bash Scripts — The idea is that behavior is verified without...
Red Hat Mandrel Makes Java Native — Mandrel is a new GraalVM-based Java distribution that compiles...
A Terrible, Horrible, No-Good, Very Bad Day at Slack — While I don't think you can...
AWS App2Container: A New Containerizing Tool for Java & .NET Apps
Redis's Creator Steps Down from Leading the Redis Project — In the past ten years the...
Amazon Honeycode: A New AWS to Build Apps without Code — Despite some reservations over the...
LogDNA: Log Management Built for DevOps 🔎 — Manage logs on your terms: Ingest logs with...
Perl 7: It's Going to Be Perl 5 with Modern Defaults — Perl 5 came out...
Prefetching? At This Age? — An excellent trip down the rabbit hole of caching, CDNs, what...
RFC8765: DNS Push Notifications — An in-development spec for notifying clients about DNS changes rather than...
A Principled Approach to GraphQL Query Cost Analysis — Why you should measure the cost of...
DigitalOcean's 'How To Code in Go' eBook — Written by Mark Bates, Cory Lanou, and Timothy...
How I Used Lambda and EFS for Massively Parallel Compute — Last week we featured the...
Is it Time to Stop Recommending 'Clean Code'?
Amazon RDS Proxy Now Generally Available — RDS Proxy is a fully managed database proxy for...
DB Browser for SQLite (DB4S) — A high quality, visual, open source tool to create, design,...
Aviary.sh: A Minimal Bash-Powered Distributed Configuration Management System — Think something like Ansible but entirely written...
Learn Practical Steps to Reduce Your AWS Bill
GitHubDefreshed: A User Script to Bring Back the Old GitHub Repo Layout — If you happen to...
Find Your Most Expensive Lines of Code: Amazon CodeGuru Now Generally Available — Currently for JVM...
ec2.shop: A 'Hacker Way' to Compare AWS EC2 Instances — While this is a useful spreadsheet...
Lua 5.4 Released — Lua is a popular, lightweight embeddable language (and very commonly used within...
CloudSkew: A Free AWS, Azure, GCP, Kubernetes Architecture Diagram Tool — Icons for all the major...
Syncthing: A Go-Powered Continuous File Synchronization Tool — If you want an open-source Dropbox, Syncthing is...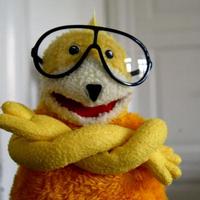 Nginx UI: A Web Accessible Way to Access and Modify NGINX Config Files — Note: This...