Nautilus
Feed since 25 Mar 2019
To subscribe to and get updates from Nautilus in your feed stream, sign up, or see the rest of our feeds.
If a headless worm can grow a memory, then where is the memory stored? And, if...
Avi Loeb doesn't need to be a muckraker. As the head of the astronomy department at...
In the mid-1990s, I studied mathematics. I wasn't really sure just what I wanted to do...
Physics is often baffling, but one principle seems rock-solid: the law of conservation of energy. The...
Reprinted with permission from Quanta Magazine's Abstractions blog.These three objects illustrate the principles behind "spin," a...
Ross Goodwin has had an extraordinary career. After playing about with computers as a child, he...
On a warm day in April 2013, I was sitting in a friend's kitchen in Paris,...
I'm trying to explain to Arthur I. Miller why artworks generated by computers don't quite do...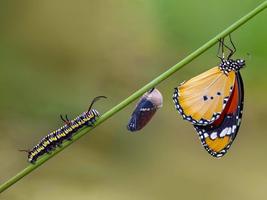 Hybridization, it turns out, plays a pivotal role in how life forms evolve. The tree of...
In February 1987, Neil Gehrels, a young researcher at NASA's Goddard Space Flight Center, boarded a...
Water rushes into Venice's city council chamber just minutes after the local government rejects measures to...
Human-induced climate change may seem a purely modern phenomenon. Even in ancient Greece, however, people understood...
Reprinted with permission from Quanta Magazine's Abstractions blog.Calculations involving a higher dimension are guiding physicists toward...
The 20 words defined in this lexicon reflect the ways in which light irradiates the atmosphere,...
Everyone knows forests are alive, but Suzanne Simard, who studies complex, symbiotic networks, helps us see...
Can AI teach itself the laws of physics? Will classical computers soon be replaced by deep...
Thanks to advances in machine learning over the last two decades, it's no longer in question...
In Red Dead Redemption 2, a Western-themed action-adventure video game, tuberculosis fells the hero in a...