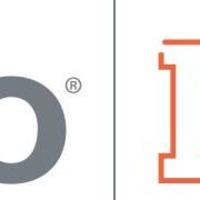 postgresguide.com
Postgres Guide
pchen66.github.io
Panolens
thoughtbot.com
Adventures with git Rebasing Every now and then I run into a situation where I'm branched...
datadoghq.com
How to monitor Kubernetes audit logs Datadog operates large-scale Kubernetes clusters in production across multiple clouds....

medium.com
Lessons from the TSB failure: a perfect storm of waterfall failures It was interesting to read...
benjojo.co.uk
How 1500 bytes became the MTU of the internet The MTU (Maximum Transmission Unit) states how...
nolanlawson.com
Fixing memory leaks in web applications The subject of memory leaks is not well-covered in the...

appsignal.com
Effective Profiling in Google Chrome We'll go through the two most used tools in Google Chrome...
ardanlabs.com
Docker Images : Part I - Reducing Image Size We have 1000 aritcles on the internet...
Useless Vacuuming when autovacuum seems to be running totally normally but you still have a VACUUM...
soykaf.com
Elixir and Postgres: A Rarely Mentioned Problem This article is actually about Postgres. A prepared statement...

twitter.com
Docker for Windows won't run if you have the Razer Synapse driver management tool running. It's...
Listen to your web pages when the DOM is rendering
github.blog
Automating MySQL schema migrations with GitHub Actions and more Everywhere I works, at some point the...
datausa.io
datausa
textslashplain.com
Demystifying Browsers Browser are fundamental in our daily life but we usually consider them as a...
codeascraft.com
The journey to fast production asset builds with Webpack Webpack is almost the defactor asset building...
aaronpeters.nl
EV Certificates Make The Web Slow and Unreliable I'm never a fan of EV cert. They...
stanford.edu
A Graduate Course in Applied Cryptography(PDF) Say Alice wants to talk to Bob securely? They need...
tips4devs.com
Make a WebGL powered US Counties Map with D3 and Three.js I'm not a fan of...