ruby &times
nonschema_migrations: Separate Schema From Data Migrations in Your Rails Apps — "Splitting your data migrations from...
Rocketman: Event-Based/Pub-Sub Code in Ruby — Rocketman aims to be a lighter 'stepping stone' on the...
minitest-rails 6.0: Minitest Integration for Rails — Now updated with support for Rails 6.0.
RailsAdmin 2.0: An Engine That Provides a Backend Admin Interface — A Rails engine that gives...
Active Storage File Upload Behind The Scenes — Active Storage is a framework, now built into...
render_async allows you to load partials by reacting with a specific HTML element. If you want...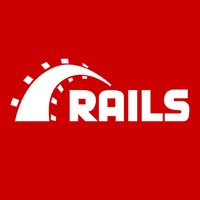 Comma Splice: Fixes CSVs with Unquoted Commas in Values
aws-dev-utils: Ruby Gem Providing Common AWS Utilities — A set of refinements for the AWS SDK...
TTY::Links: Hyperlinks in Your Terminal — Test to see if a terminal supports hyperlinks and outputs...
Moat: A Small Authorization Library, Built for Scopes — Inspired by Pundit, but focuses more on...
▶  A Chat with David Heinemeier Hansson — Nothing particularly new here but a very well put...
dev.to
How to Visualize the Age of Dependencies in Your Ruby Projects — A neat little script...
klimenko.site
Updating Rails: Where's Memcache Gone? — When there are issues after an upgrade, sometimes it's your...
Magic Comments in Ruby — You've likely seen (and even used) 'magic' comments, but you probably...
How to Correct 32,000 Incorrect CSV Files in Fewer Than 32,000 Steps — We've all faced...
dev.to
A quick look into the process of making an illustrated conference talk. Comments