repository &times
Clone a voice in 5 seconds to generate arbitrary speech in real-time
file-type: Detect The File Type of a Buffer/Uint8Array — For example, give it the raw data...
Chart.xkcd: xkcd, Hand-Drawn-Style Charts — If you like your lines wiggly and rough, this might be...
date-fns 2.0: It's Like lodash But For Dates — A date utility library that provides an...
pgcmd: A Non-Interactive PostgreSQL Querying CLI Tool — Essentially it lets you connect to a Postgres...
kvrocks: A RocksDB-Based, Redis-Compatible Key-Value Database — A new open source data store written in C++...
SuperSQLite: A 'Supercharged' SQLite Library for Python — Offers unique features like remote streaming over HTTP...
Keith's Layers: AWS Lambda Layers for Python — A collection of AWS Lambda Layers for Python...
Complete x86/x64 JIT and AOT Assembler for C++
Torrent: A Full-Featured, Go-Powered Recreation of BitTorrent — It's command line torrenting, but all written in Go.
Cinema: A Lightweight Video 'Editor' for Go — Don't expect iMovie here, but if you want...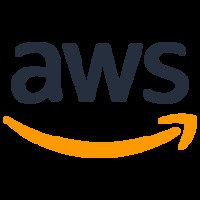 aws-lambda-go: Libraries, Samples, and Tools for Go and AWS Lambda — Continuing to get frequent updates...
Goofys: A High-Performance, POSIX-ish File System for AWS S3 or Azure — Striving for 'performance first...
Proposal: Add a Ternary Operator to Go 2.0 — An interesting thread from last month proposing...
There's also a paper. I like how they implemented several "hello world" kernel modules and also...
Gingko: A BDD Testing Framework for Go — A Go-flavored approach to Behavior Driven Design, essentially...
An API Gateway Example Bringing Together Vue.js, Express, and Postgres
v8n: A 'Fluent Validation' Library — Chain together rules to make validations, e.g. v8n().some.not.uppercase().test("Hello");