Reprinted with permission from Quanta Magazine's Abstractions blog.These three objects illustrate the principles behind "spin," a...
Ross Goodwin has had an extraordinary career. After playing about with computers as a child, he...
On a warm day in April 2013, I was sitting in a friend's kitchen in Paris,...
I'm trying to explain to Arthur I. Miller why artworks generated by computers don't quite do...
Can AI teach itself the laws of physics? Will classical computers soon be replaced by deep...
Thanks to advances in machine learning over the last two decades, it's no longer in question...
Everyone knows forests are alive, but Suzanne Simard, who studies complex, symbiotic networks, helps us see...
The 20 words defined in this lexicon reflect the ways in which light irradiates the atmosphere,...
In Red Dead Redemption 2, a Western-themed action-adventure video game, tuberculosis fells the hero in a...
Winter is changing its character. Since the beginning of the 21st century, glaciers have been melting...
Since 1980, the temperature of the planet has risen by 0.8 degrees Celsius, resulting in unprecedented...
In September 2019, Greta Thunberg, the Swedish teenage activist, excoriated world leaders for their ongoing failure...
Reprinted with permission from Quanta Magazine's Abstractions blog.The KATRIN experiment is closing in on the mass...
You may think the key to beating antibiotic resistance is for doctors to prescribe less and...
In some sense, Lee Rogers Berger found himself and the drowning woman at the same time....
Gérard DuBoisSCIENCE MATTERSMore than ever. Science gave us the light bulb.Science gave us the tractor.Science gave...
Greta Thunberg may have weighted her U.N. remarks toward care and fairness, but she didn't omit...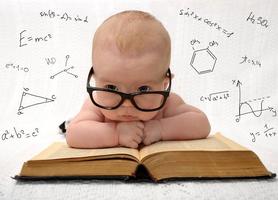 Different arrangements of words can be likened to microstates in statistical mechanics—the total set of ways...
Is our planet unique? The chances are slim. There are trillions of other galaxies, each of...
In wondering what can be done to steer civilization away from the abyss, I confess to...
Shaun Patel has such a tranquil voice that it's easy to see how he convinces patients...
Google and company claim that their quantum computer can do in 200 seconds what it would...
In an experiment designed to test whether a tool forged by the cold from human waste...
The young physicist sits at his computer, watching for signals from Cygnus. His name is Christopher...
Robert Macfarlane grew up obsessed twith climbing mountains and nearly died on several occasions as he...
An earthquake shook the central Italian city of L'Aquila in the early morning of April 6,...
How much evidence is there for the notion that attitudes and behavior can be shaped by...
As a biologist who studies animal behavior, particularly the long-term stability of the societies of different...
Elon Musk has helped to advance self-driving electric cars and an implantable brain-machine interface, but when...
The dinosaur is a chimera. Some parts of this complex assemblage are the result of biological...
It's not that evangelicals don't care about the environment. It's that they care about people more.Photo...
"There is a predictive relationship that speeches that are expressed using very simple basic language tend...
Scientists should respect the limits of their discipline.Photo illustration by Triff / ShutterstockHave you heard that...
In Samuel Beckett's novel, The Unnamable, the anonymous narrator laments, "I'm all these words, all these...
There are few one-offs in life on Earth—rarely can a single species boast a trait or...
Reprinted with permission from Quanta Magazine's Abstractions blog.The parasites called myxosporeans live in fish during one...
I was 13 years old when the movie Alien was released. It scared me into a...
Ecologist Robert Michael Pyle's imaginative treatment of the nonhuman world—he includes a butterfly and a mountain...
From an office at Carnegie Mellon, my colleague John Miller and I had evolved a computer...
For his next book, Joseph LeDoux knew he had to go deep. He had to go...
Our understanding of fame is critical to how we see each other and our society. But...