Fix conflicts only once with git rerere So you fixed a conflict somewhere in your repo,...
Google Interview Problems: Ratio Finder A series of posts on preparing for and understanding interviews at...
Standby in production: scaling application in the second largest classified site in the world Avito has...
Tetris Turns 35 On June 6, 2019 Tetris turned 35 years old. To celebrate, the author...
What's in the Google PageSpeed Score? Lighthouse tool provides the PageSpeed Insights (PSI) score to help...
User Interfaces You Can Trust with State Machines How using explicit state machines in the modelization...
Avoiding Double Payments in a Distributed Payments System How Airbnb built a generic idempotency framework to...
We rolled out Envoy at Geckoboard Gecokoboard shares how envoy helps them to stop worrying about...
Crash early and crash often for more reliable software Crashes may be an indication of unreliable...
The Missing Introduction To Containerization This is a really deep dive into history and technical aspect...
How I Eat For Free in NYC Using Python, Automation, Artificial Intelligence, and Instagram A fun...
Sharding Pinterest Real life experience sharing a MySQL fleet. You got to know how they store...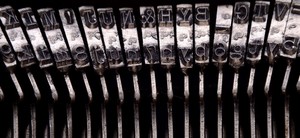 Making google font faster Improve google font loading performance by pre-connect, Self-host your fonts for faster...
Understanding a Performance Issue with "Polymorphic" JSON Data How objects with the same shape but different...
💻 A Kubernetes Developer Workflow for MacOS Docker is helpful for dev team, everyone can easily...
PostgreSQL at Scale: Database Schema Changes Without Downtime Braintree Payments uses PostgreSQL as its primary datastore....
Lessons learned scaling PostgreSQL database to 1.2bn records/month Choosing where to host the database, materialising data...
Generics & Variance An attempt to add some new value to generics and variance. Code example...
Monorepo: please do! This is an article discuss why we should do monorepo, as a respond...
The Architecture and History of Git: A Distributed Version Control System As of 2018, almost 90%...
Netflix's learnings from adopting GraphQL Instead of building custom API endpoint for every page, Netflix opted...
JVM and cache warm-up strategy for high traffic services The JVM is well-know for cold start...
On React's usage of linked list in Fiber to walk the component's tree Fiber is the...