Lessons from the TSB failure: a perfect storm of waterfall failures It was interesting to read...
Using graph algorithms to optimize Kafka operations, Part 1 Operating kafka cluster is no joke. Pinterest...
Analyzing WhatsApp Calls with Wireshark, radare2 and Frida In this article Marvin demonstrate how they revealed...
Netflix Information Security: Preventing Credential Compromise in AWS This is what happen with Capital One and...
Emulating the Original Gameboy's CPU — Part 2 of a Series The first part of this...
Backpressure explained — the resisted flow of data through software Backpressure (or back pressure) is something...
Testing in Production: the hard parts Two of the hardest problems of testing in production are...
Designing the most performant Row Level Security(RLS) schema in Postgres The main hypothesis is that we...
Testing in Production, the safe way Many company tests in a dedicated QA/Staging environment. Yet, bug...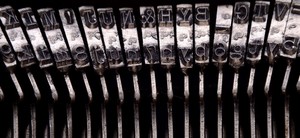 Making google font faster Improve google font loading performance by pre-connect, Self-host your fonts for faster...
Inefficient Efficiency You're making morning drip coffee. You need to make 2 cups. Do you: 1....
Zendesk's Global Mesh Network- Part 1 The Zendesk Foundation Network team has helped morph the architecture...
Consistent Hashing: Algorithmic Tradeoffs I have a set of keys and values. I also have some...
Fix conflicts only once with git rerere So you fixed a conflict somewhere in your repo,...
Google Interview Problems: Ratio Finder A series of posts on preparing for and understanding interviews at...
Standby in production: scaling application in the second largest classified site in the world Avito has...
Tetris Turns 35 On June 6, 2019 Tetris turned 35 years old. To celebrate, the author...
What's in the Google PageSpeed Score? Lighthouse tool provides the PageSpeed Insights (PSI) score to help...
User Interfaces You Can Trust with State Machines How using explicit state machines in the modelization...
Avoiding Double Payments in a Distributed Payments System How Airbnb built a generic idempotency framework to...
The Missing Introduction To Containerization This is a really deep dive into history and technical aspect...
Crash early and crash often for more reliable software Crashes may be an indication of unreliable...
We rolled out Envoy at Geckoboard Gecokoboard shares how envoy helps them to stop worrying about...
How I Eat For Free in NYC Using Python, Automation, Artificial Intelligence, and Instagram A fun...
Understanding a Performance Issue with "Polymorphic" JSON Data How objects with the same shape but different...
Sharding Pinterest Real life experience sharing a MySQL fleet. You got to know how they store...
PostgreSQL at Scale: Database Schema Changes Without Downtime Braintree Payments uses PostgreSQL as its primary datastore....
💻 A Kubernetes Developer Workflow for MacOS Docker is helpful for dev team, everyone can easily...
Lessons learned scaling PostgreSQL database to 1.2bn records/month Choosing where to host the database, materialising data...