Why RSpec Tests Fail (and How To Fix Them) — A variety of examples of where...
What's New in Ruby 2.7? — There's a lot coming in 2.7 (due on Christmas Day),...
9 Industries Where Flagship Companies Choose Ruby on Rails — The list of industries is impressive,...
Behind-the-Scenes of 'Geared Pagination' in Rails — A dive inside the geared_pagination gem which was written...
Emoji Driven Development in Ruby — This is more for amusement than for your production code(!)...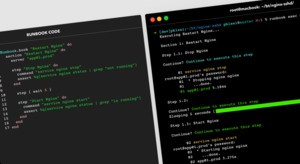 Runbook: A Ruby DSL for Gradual System Automation — PayPal-owned Braintree uses this to automate their...
Magic Comments in Ruby — You've likely seen (and even used) 'magic' comments, but you probably...
Active Storage File Upload Behind The Scenes — Active Storage is a framework, now built into...
How to Correct 32,000 Incorrect CSV Files in Fewer Than 32,000 Steps — We've all faced...
Goodbye ActiveRecord! — Hello ROM! Aircall broke their Rails monolith into service using Rails, Sinatra, and...