In mid-September and early October, I attended two conferences in Rabat, a short train ride from Casablanca. As Morocco's political capital, it's a comparatively sleepy government town where lots of important people decide important things.
Playing host to dignitaries and heads of state certainly gives Rabat an edge in the cleanliness department. The comfortable, tree-lined streets are a welcome change from Casablanca's gritty concrete. It is said that Rabat has 20 square metres of green space per resident — plenty of room to breathe. And boy, are people are willing to pay to live here. The King recently sold off a portion of the royal palace grounds in Rabat — an orange grove, to be precise — for private development. The villas that are going to be built there are, as one might expect, palatial.
Against this backdrop, I spent a few days in swanky hotel conference rooms, government buildings, and auditoriums. I listened to discussion panels, participated in plenary sessions, and chatted with all kinds of people from around the world.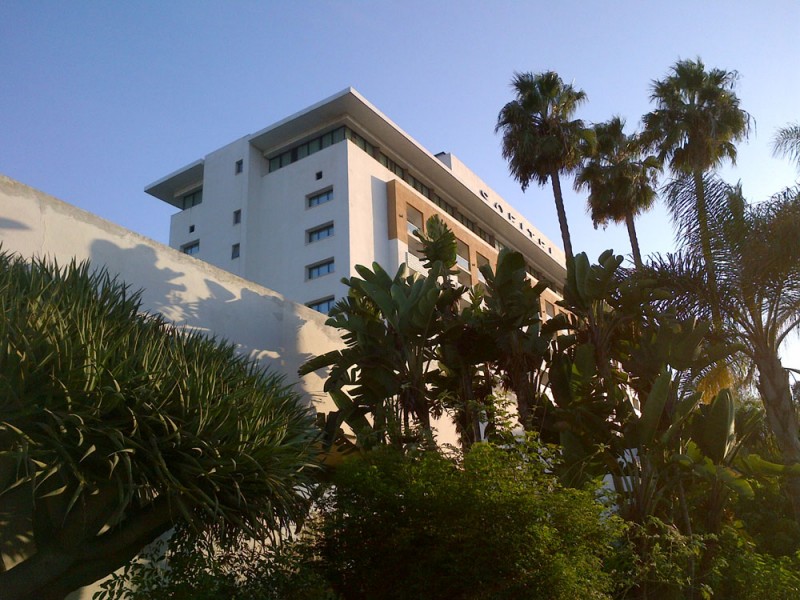 This post is part 1 of my notes and reactions, covering the most memorable points of the first conference I attended. Enjoy, reflect, and share your reaction in the comments! I'd love to discuss any of these topics further if you want more detail.
Les Ateliers de la Terre — Global Conference, Rabat Round
The first conference I went to was hosted by an organisation called Les Ateliers de la Terre (Planet Workshops in English) at the Sofitel Hotel on 18-19 September. Being a free conference, there were a lot of students in the crowd. The theme was Morocco: leveraging green growth between Europe and Africa.
The programming of the conference mostly consisted of panel discussions, with some time at the end for audience questions. Unfortunately, the moderation wasn't as good as I had hoped, and nearly all the sessions ran late. Nonetheless, it was a worthwhile experience and I was excited to hear some Moroccan and European percpectives about big-picture sustainability thinking.
Reversing growth
In the introductory plenary session, a student in the audience questioned Morocco's aspirations for growth as a matter of principle. Looking at the unsustainable levels of waste and resource use in rich countries, is it really reasonable for African cities to aspire to the same fate? Should our efforts not instead be focused on making better use of what we have, and not pursuing a model of economic growth that will bankrupt future generations? The introductory plenary was about the ways that corporate social responsibility (CSR) can enhance private sector growth, so the question was quite appropriate.
Mme. Christine Bargain, Director of CSR for La Poste, the pseudo-monopoly postal service in Europe and Morocco, responded first. She gave an expertly vague answer, noting that the definition of growth need not be the same as in the past. She rightly called the GDP an outdated method for measuring growth and suggested that society could adjust it to make something more meaningful. Whichever way we define growth, she remained convinced that private enterprise will continue to play a central role in achieving it.
I'm not surprised that the representative for a multinational corporation can't imagine a sustainable future without big business. But it's a pretty weak vision of the future, if you ask me. Europe's finances are in shambles, yet governments still give massive tax breaks to profitable companies. Under the guise of creating wealth, these companies take public money and use it for executive bonuses. Meanwhile, countries like Spain and Greece are at 27% unemployment. The need for fundamental economic reform has never been greater.
The second panelist to respond was Mr. Lionel Zinzou, President of the Benin branch of PAI Partners, a global investment firm. He responded quite bluntly, saying that the urgent needs of today trump the possibility of risk to future generations. The consequences of growth, he said, are for your grandchildren to deal with. For now, we need to feed people, we need to reduce illiteracy, we need to invest in shelter, and all of these depend on economic growth. I'll say I was impressed by Mr. Zinzou's candour, if not the substance of his argument.
Agriculture and food security
In a discussion about which agricultural model should be pursued to ensure food security, Mr. Abdelfettah Derouiche, President of the Association Terre et Humanisme (a Moroccan NGO), stressed the need for universities to become partners in sustainable agriculture. We need to link academic knowledge and research with the know-how of rural populations. Working together will allow for new techniques and approaches to food security that are tailored to the local context, not copied and pasted from the best practices of some other region.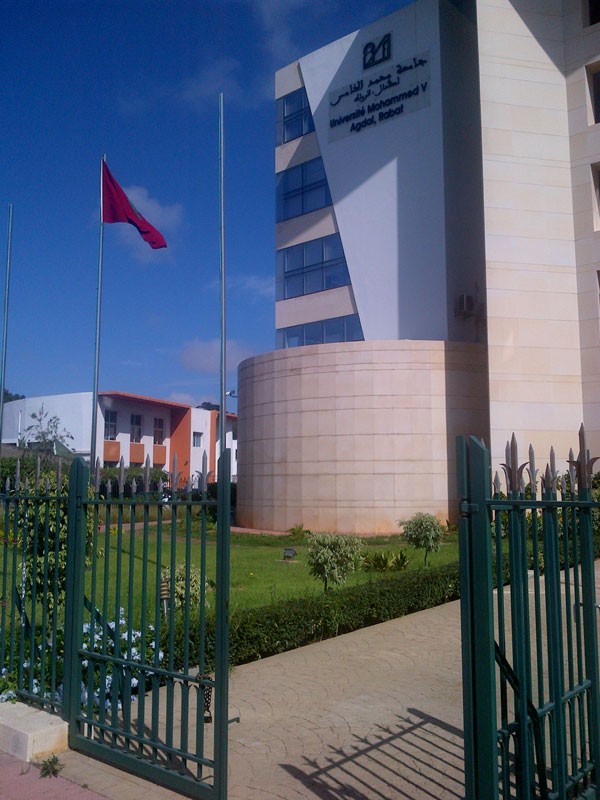 Curiously, peak phosphorus was not discussed. I thought that it would be the topic of discussion for food security, seeing as phosphorus makes agricultural fertiliser, and Morocco controls 85% of the world's supply. With several decades of reserves left, it's not an immediate concern for the daily lives of Moroccans, but the phosphorus mines will one day cease to be productive and I'm sure it's on the radar of the researchers, business leaders, and students that were at the conference.
Creating smart cities
Smart infrastructure, big data, and new communications technologies are big news, and discussions about what's next are always bound to be interesting. In this panel discussion, two stories struck me most. They both involve specific technology examples in African cities, and they were both recounted by Mr. Lionel Zinzou, the Presdient of PAI Partners that I mentioned earlier.
The first story is set in Nairobi, where a cashless economy is more than a dream — it's been reality for a long time. Let's say someone wants to take a taxi to his hotel, but forgot his wallet. He texts his brother, who sends him some credit via text message. Our tech-savvy protagonist can then transfer funds to the taxi driver to pay the fare, and again at the hotel, all via text message. In this regard, Kenya is miles ahead of Canada in terms of smart mobile infrastructure.
The second story highlights a surprising constraint for a city seeking to invest in renewable energy. In Bamako, the air pollution is so bad that the sun is often blotted out by constant smog. This is bad news for solar energy — no direct sunlight means reduced effectiveness of solar panels, which drives up the price of renewable energy. Affordability concerns hamper the adoption of green technology, and people continue to rely on fossil fuels, further exacerbating the pollution… it's a vicious cycle indeed.
Part 2, covering the 4th Congress of United Cities and Local Governments (UCLG), will be up soon!
Sam Nabi