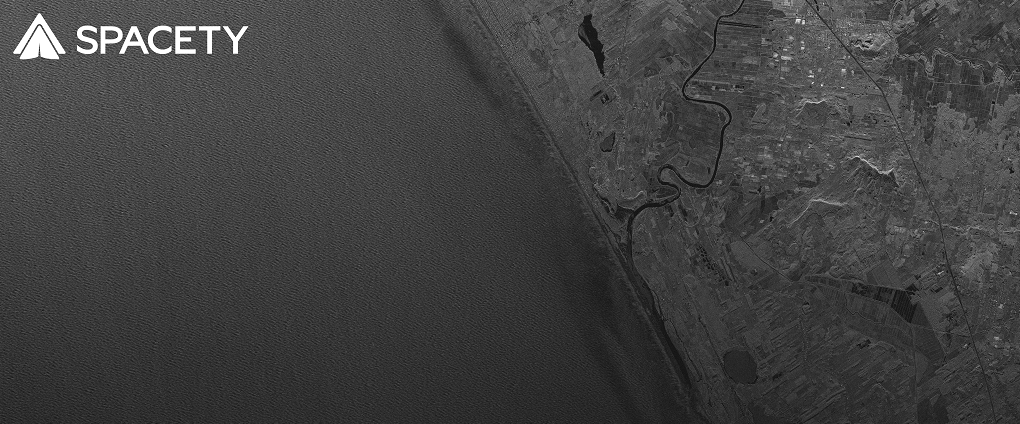 Luxembourg/Beijing, 30th December 2020 – On December 22, 2020, Hisea-1, the world's first miniaturized C-band Synthetic Aperture Radar (SAR) satellite with a phased-array antenna, was successfully launched into space on Long March 8 (LZ-8) rocket, from Wenchang, China. Hisea-1 is Spacety's first satellite for a commercial SAR constellation. After a few days of satellite commissioning and verification, at 23:59 PM on December 25, 2020, the echo signals of radar pulses were successfully received for imaging.  On December 27, the first batch of SAR images were acquired.
These are the SAR images generated by the world's first commercial miniaturized C-band SAR satellite. The images have high resolution and good quality, comparable to those from a large SAR satellite such as Canada's Radarsat-2 or ESA's Sentinel-1, which is more than 12 times heavier than Hisea-1. The images were produced in strip mode with a 3 m resolution. The SAR imaging areas covered include Asia, North America, South America, Europe and Antarctica, with typical landforms of cities, mountains, fields, forests, rivers, lakes, glaciers and coasts. These images demonstrate that Hisea-1 works excellently in space. More testing and calibration will be done before SAR image data services will be provided to users.
The development of Hisea-1 satellite, including its SAR payload with a phased-array antenna, only took one year to complete, which is around 5 times faster than the development of other traditional SAR satellites. It is characterized by its light weight, small volume, low-cost and high-resolution. It is a flat-panel foldable satellite with a mass of 185 kg and a thickness of 7.5 cm, but has achieved 1 m resolution in spotlight mode with a phase-array antenna. Spacety is working to increase the resolution to 0.5 m, while further reducing the mass, the volume, and also the cost of the next satellites.
A Synthetic Aperture Radar (SAR) instrument sends microwave pulses to the ground, generating an image from the backscattered pulses. It is basically like a bat as it is not affected by daylight and weather conditions compared to optical sensors. Now the era of SAR satellites has arrived, and Spacety is planning to build, launch and operate a constellation of 56 small SAR satellites. "Hisea-1 is the first launched satellite of TY-MINISAR, the first generation of light and small SAR satellites being developed by Spacety. The constellation based on TY-MINISAR benefits from low cost, fast deployment, strong coverage capability with a high revisit frequency, and flexible scheduling. As a result, the constellation can produce images of high resolution, wide-coverage, and continuous monitoring, and will provide customers with more efficient remote sensing services", says Justin Feng, the founder and CEO of Spacety.
SAR imagery is widely used in land surveys and topographic mapping, marine environment monitoring and ship identification, agricultural production and resources surveys, geological disasters, flood and drought disaster monitoring and disaster prevention and mitigation, urban high-rise buildings, power facilities, transportation facilities, insurance, emergency response, etc. SAR data fused with data from other sensors will enable new and innovative applications.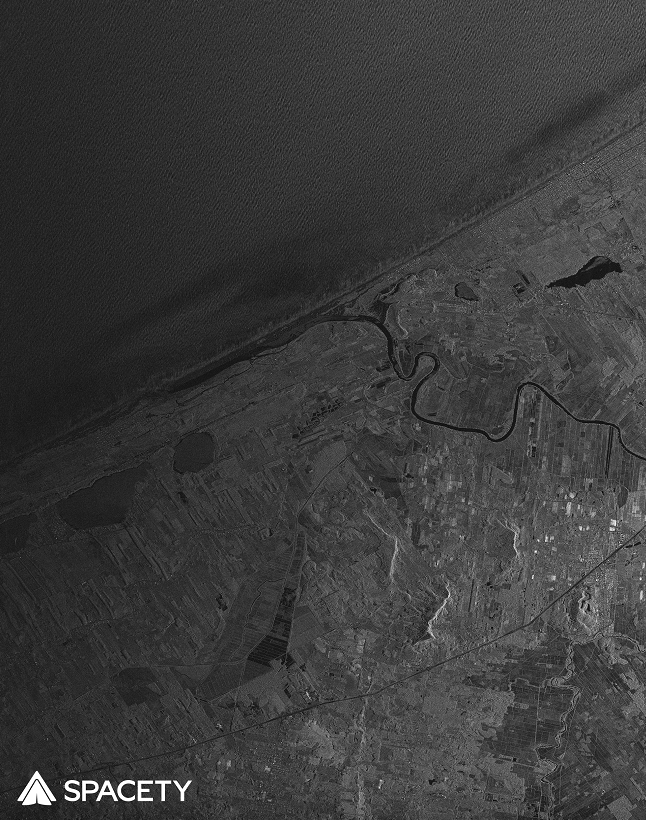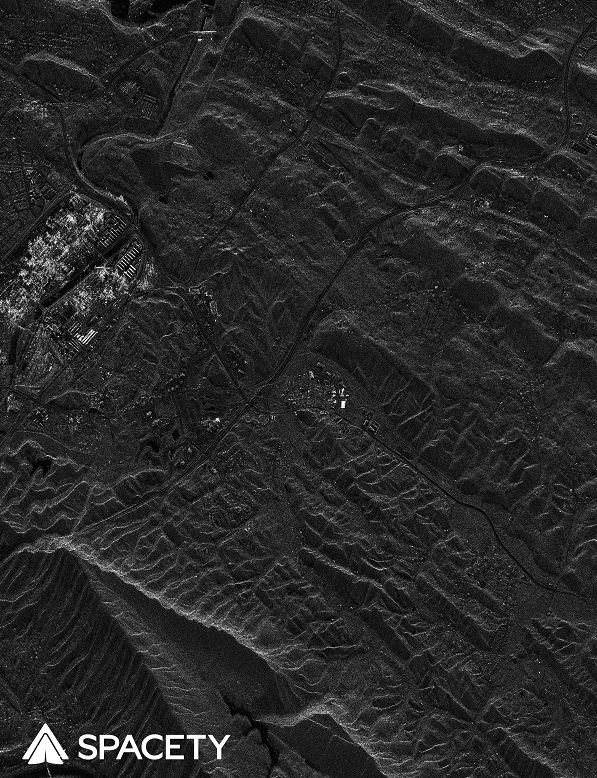 About Spacety
Spacety is a fast-growing company providing satellite-based services globally. It was founded by its CEO, Justin Feng, and its CTO, Ren Weijia in China in 2016. It established its international headquarters in Luxembourg in 2019. A world leader in cubesats and smallsats, it has developed, launched, and operates 21 satellites for science and technology demonstration missions. As a leading provider of satellite-based services, it provides fast, frequent, flexible, and low-cost space missions with its advanced and reliable small satellite fleet. These space missions support science experiments or observation, and in-orbit demonstrations and/or validations of space technologies and products, or space systems. Those quick turnaround and end-to-end services have enabled world class space research and helped innovative space technologies to gain space heritage. Spacety is building and deploying a microwave-based (Synthetic Aperture Radar) satellite Earth Observation constellation to provide the world with global coverage and real-time imagery data as a service (DaaS). This C-band SAR constellation will monitor and observe the Earth, day and night, rain or shine, and make SAR imagery of every point on Earth accessible and affordable to users. The SAR data will be distributed worldwide and will enable innovative solutions to manage our changing world and make it better.
High resolution photos and interview can be provided upon request to: